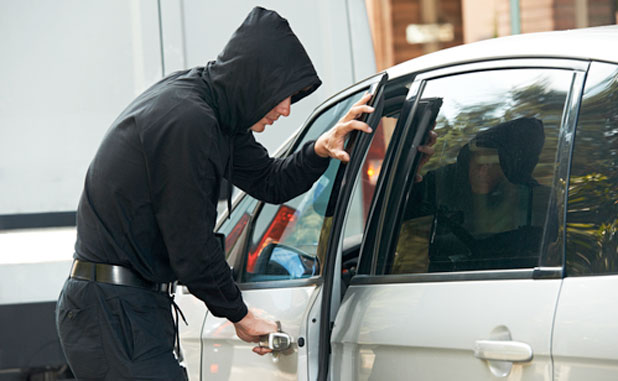 Thieves continue to find easy pickings in parked vehicles
The period of Nov. 1-7 came with four entering auto incidents in Fayetteville and two in unincorporated Fayette County.
Fayetteville Police Department spokesman Mike Whitlow said a vehicle was entered on Nov. 1 outside a restaurant in the area of the Fayette Pavilion.
The rear driver's side window was broken and a book bag, a watch and $2,000 in cash was stolen, Whitlow said.
Whitlow said there were three entering auto incidents on Nov. 5.
An incident at a residence on Hidden Lake Drive off Redwine Road was reported in the late morning hours. A wallet and gift card were stolen from the unlocked vehicle, Whitlow said.
An incident at a business on the 700 block of South Glynn Street resulted in keys, a wallet, glasses and a small amount of cash being stolen from an unlocked vehicle, Whitlow said.
The third incident on Nov. 5 was at the Fayette Pavilion where the driver's window was smashed and a purse and $100 in cash was stolen, said Whitlow.
A Nov. 2 entering vehicle incident in unincorporated Fayette County occurred at a business on Genevieve Court on Ga. Highway 54 near Peachtree City.
Sheriff Barry Babb said a gun was stolen from the unlocked vehicle.
A second entering auto, at a residence on Sugarland Trail off Banks Road in east Fayette, was reported on Nov. 3.
Babb said the vehicle owner reported that the incident occurred between Oct. 25-26 and that a wallet was stolen. There was no sign of forced entry, said Babb.