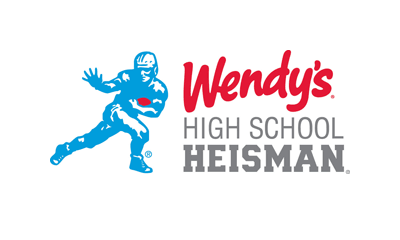 Ashley Broderick of Starr's Mill High School and Cameron Dobbs of Landmark Christian School have been named state finalists in the Wendy's High School Heisman competition for 2016.
School winners include Jason Thomas Cagle (Fayette County), Kathleen Daniels-Alexander (Solid Rock Academy), Herbert Dillon (Our Lady of Mercy), Kyle Evert (Starr's Mill), Victor Heidelberg (Solid Rock Academy), Jiaxing Liu (McIntosh), Madias Loper (Whitewater), Gabriella Lotter (Northgate), Carrington Price (Fayette County), Cameron Ramsay (Northgate) and Lofton Tidwell (Landmark).
Since 1994, Wendy's and the Heisman Trophy Trust have honored more than 600,000 of the nation's most esteemed students. This year, Wendy's will celebrate the accomplishments of thousands of the best high school seniors, awarding winners in five phases.
Each school winner will receive a certificate and a Wendy's High School Heisman patch. Each state finalist will receive a bronze medal, a Wendy's High School Heisman State Finalist patch and a $25 gift card.
From the group of state finalists, one senior male and female is selected from each state and announced as a state winner.
For more information or to track a student's progress through the competition, visit www.WendysHeisman.com.