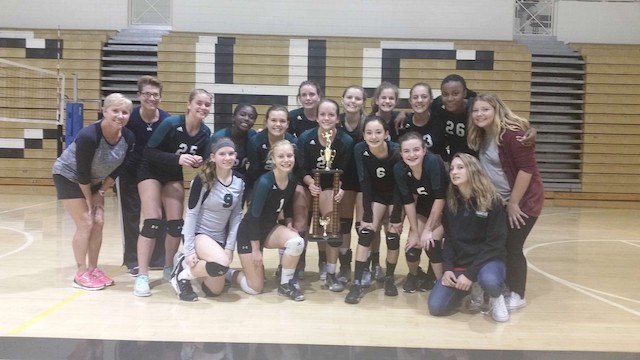 J.C. Booth Middle School won its third straight county volleyball championship this month.
After defeating Rising Starr in two sets in the semifinals, Booth lost the first set to Whitewater and fell behind 20-11 in the second before rallying to tie it at 20 and then win the second set 25-23. A 15-13 victory in the third set clinched the title.
On the back row, from left: head coach Angie Darcy, assistant coach Monica Lacourly, Jessica Cook, Hannah Scott, Karsyn Jewell, Caela Dannehl, Ashlyn Hinds, Gabi Witucki, Kinsey Stierwalt, Ngazi Iloh, Lily Weeler (manager).
On the front row, from left: Mary Jolea Cackett, Madison Deutscher, Claire Lewis, Sonora Tapiz, Lizzy O'Brien , Imrie Ross (Manager). Not pictured: Pete Millians (manager).
Photo/Submitted.