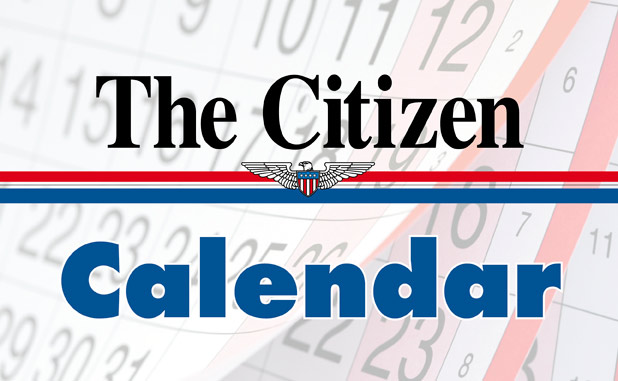 October
October 19
A "Caregiver Resource Expo" is today from 10 a.m.-2 p.m. at Fayette Senior Services' Fayetteville location (The Life Enrichment Center, 4 Center Drive).
Are you facing the challenges of caregiving that come with caring for a loved one? If so, you are not alone. Approximately 65 million people, 29 percent of the U.S. population, provide care for a chronically ill, disabled, or aging family member or friend. In efforts to provide meaningful information for caregivers, FSS will host organizations and services available in our community that can use used to support the caregiver. Meet with people and get information on a variety of resources designed to support your role as the caregiver. This program is free and no pre-registration is required. Phone 770-461-0813 for questions. FSS members and non-members welcome. For more information, visit www.fayss.org.
The Fayette County Library will join with The Southern Conservation Trust to bring The Subaru/Leave No Trace Traveling Trainers to the Fayette County Public Library to offer two training classes on "Leave No Trace." The trainers will conduct separate one-hour trainings Wednesday, Oct. 19, at 6 p.m. and Thursday, Oct. 20, at 1 p.m., especially targeting homeschool groups and youth groups. They provide engaging and interactive hands-on educational workshops designed to teach people about reducing environmental impacts while recreating in the outdoors, as well as sharing Leave No Trace in the community.
Anyone interested in attending the training may choose either session to attend.
The Fayette County Public Library is located at 1821 Heritage Way in Fayetteville. All workshops are free and open to the public.
For more information, contact public services librarian Gina Martin at 770-461-8841.
October 20
A free workshop on long-term care planning is today. According to the federal government, a majority of people over age 64 will need some type of long-term care, with a significant number of people needing care in a nursing home. In an effort to inform and educate the public about this important topic, Peachtree City Library is hosting a free 90-minute workshop called "Planning for Long-Term Care" today at 6:30 p.m.
In this workshop participants will learn: what long-term care is and where it's provided; strategies to pay for long-term care; key features and government incentives for long-term care insurance; and how Medicare and Medicaid factor into long-term care planning.
"Planning for Long-Term Care" will be the last workshop offered in 2016 that is part of the library's Financial Literacy Initiative.
Those wishing to register are encouraged to do so online at http://careplanptc.eventbrite.com. They can also register by phone by calling Peachtree City Library at 770-631-2520 and asking for the Reference Desk.
October 21
"Medicare Open Enrollment" is the topic today from 1:30-2:30 p.m. at Fayette Senior Services' Peachtree City location (The Gathering Place, 203 McIntosh Trail).
Anita Richards with Piedmont Fayette Sixty Plus and a GeorgiaCares Medicare expert will prepare us on all we need to know for the upcoming Medicare Open Enrollment period. Learn about the different types of Medicare options and benefits available for you to choose between as well as the updated for next year. This program is free but pre-registration is required at 770-461-0813 or register@fayss.org (include name, phone number and event title). FSS members and non-members welcome. For more information, visit www.fayss.org.
October 22
A PANDAS/PANS Awareness Motorcycle Ride – a Poker Run – is today, in Fayette County. Cost is $25 per bike and $10 per passenger, which includes a meal at the final stop. Winning hand is $150 and second-best hand is $50.
Registration starts at 10 a.m. at St. John's BP Station, 1850 Hwy. 85 South in Fayetteville. Kickstands up at noon; last rider leaves at 1 p.m. Final stop is Mimi's Good Food, 303 Kelly Drive in Peachtree City.
Proceeds go to Families for PANS/PANDAS Awareness to cover treatment costs for eleven-year-old Neely Ward, seven-year-old Lucy Ward and four-year old William Ward and to raise awareness for Pediatric Acute-onset Neuropsychiatric Syndrome/Pediatric Autoimmune Neuropsychiatric Disorders Associated with Streptococcal Infections. For more information contact thewards1027@gmail.com or visit facebook.com/FamiliesforPansPandasAwareness/.
Sponsorship opportunities are available.
Join Georgia Heartland today for a full-filled 3K walk to benefit homeless animals.
The walk is along the shady cart paths of Peachtree City (Shakerag Knoll Park, 191 McIntosh Trail).
Registration begins at 9 a.m. and the dash begins at 10:30. Cost is $15 to walk and $30 to walk plus a t-shirt.
Visit the vendors, enjoy music and food, have your pooch create an original Pupcaiso (a no-mess paw painting), or enter the Doggie Costume Contest with cash prizes: $100 for first place, $75 for second place and $50 for third place.
Georgia Heartland is an all-volunteer nonprofit organization from which 100 percent of all proceeds go directly to helping animals in the community.
To pre-register, visit www.georgiaheartlandhumanesociety.org. Proof of rabies required.
The annual McIntosh Fall Festival is today from 1-5 p.m. at the high school, 201 Walt Banks Road in Peachtree City. Parent admission is free and students can come in for $7. All proceeds will go to Toys for Tots.
For more information, contact beall.allen@mail.fcboe.org.
Fine Arts And Crafts Entrepreneurs (FAACE) is hosting the Magnolia Fine Arts Festival Oct. 22-23 in Peachtree City. All FAACE events showcase and benefit a charity. The Magnolia festival will benefit Lifeline Adoption Agency. The inaugural event will be held on the grounds of Saville Studios, 401 Dividend Drive, and will feature various fine artists and performers from the Southeast. The arts festival will have a juried fine arts market, student art exhibit, great food, a kid's corner and demonstrations with live performances throughout the weekend. Show hours are 10 a.m.-6 p.m. Saturday and noon-5 p.m. Sunday. Numerous local arts enthusiasts are collaborating with FAACE to make the Magnolia Fine Arts Festival a must-see event for the Atlanta area. Patsy Gullet, artist and organizer of the popular Old Courthouse Fine Arts and Crafts Show, Kate Hawkins, owner of Saville Studio, along with FAACE Board and committee members Charlene Sibaja, Janet McGregor Dunn, Chuck Tryon, and Vicki Turner, Clenette Todd, and Carol Lundsford.
Fine Arts And Crafts Entrepreneurs is all about the business of art. In addition to hosting shows and providing art venue information for their members, FAAACE holds monthly informative meetings designed to foster better business practices and artist growth. They meet the second Wednesday of each month. First time visitors are welcome. Please call 678-667-4624 for current meeting information.
For more information on Magnolia visit www.magnoliaartsfestival.org, the organization's Facebook page, email info@magnoliaartsfestival, or call 678-667-4624.
October 23
The Coweta County Master Gardener Extension Volunteers' Fall Festival at the McGuffey Nature Center and Trails is today from 2-4 p.m. at the Coweta Fairgrounds Complex, 275 Pine Road in Newnan. It is a fun event for kids and their families to enjoy the outdoors and learn about the nature trails, with refreshments, crafts, educational activities and prizes. Rain or shine. For more information, phone 770.254.2620 or visit www.ugaextension.org/coweta.
October 24
The South Metro Rose Society meets today at 6:30 p.m. at The Heritage Bank at 440 N. Jeff Davis Drive in Fayetteville. All rose growers from novice to expert are invited to attend free of charge. This month's program features SMRS Master Rosarians and International Judges, Walt and Linda Reed, on their experiences at the district meeting of the World Federation of Rose Societies in Adelaide, Australia. The program will feature photos of the breathtakingly beautiful rose gardens they have visited in Australia, Japan and elsewhere. As always, Consulting Rosarians will be available to answer questions on any rose topic. For more meeting information call 770-776-7123.
October 25
"Every Picture Tells a Story" is today from 1:30-3:30 p.m. at Fayette Senior Services' Fayetteville location (The Life Enrichment Center, 4 Center Drive).
The world of digital photography is unlimited and provides so many advantages to photo taking, viewing and editing. Get tips on simple things you can do to make your photos look polished and pop. They will discuss the purpose of editing, cropping, resizing, touch ups, sharpening images and more. You will become an editor in no time.
This program is $15. Pre-registration is required and payment must be made at the time of registration. Phone 770-461-0813 or stop by any location to register. FSS members and non-members welcome. For more information, visit www.fayss.org.
October 27
Newnan Coweta Habitat for Humanity will host its Feast For Habitat fundraising event from 5:30-10 p.m. at Cheek Creek Barn in Senoia. A limited number of seats remain. Purchase tickets and get more information at www.nchfh.org. All proceeds support NCHFH's mission of building new homes and renovating existing homes for families in need throughout Coweta County.
December
December 1
The 10th annual Chair-ity Event benefiting The Children's Village at Christian City is today from 5:30-8:30 p.m. at the Crowne Plaza, 201 Aberdeen Pkwy. in Peachtree City. Tickets are available Nov. 1 and are $55 each. Sponsorship levels range from $250-$10,000.There will be a raffle drawing for an Infiniti Q50. Tickets are $25 each or five for $100.Artists, business leaders, volunteers and philanthropists come together each year to support The Children's Village at Christian City at the Chair-ity event, featuring live jazz, hors d'oeuvres, desserts, silent auction and a raffle drawing to win a new Infiniti Q50 from Infiniti of South Atlanta. The raffle is hosted by South Side Atlanta Rotary Clubs.
All proceeds from both the Infiniti Raffle and the Chair-ity event will support children in need, victims of abuse and abandonment who now live safely at The Children's Village at Christian City. The Infiniti raffle drawing will occur at the end of the event and you do not have to be present to win. Get more info and buy tickets at http://christiancity.org/special-events/chair-ity/ or contact Ashley Bonner at 678-466-1093 or ashleyb@christian-city.org.
December 3
Peachtree City will kick off the holiday season with the annual Hometown Holiday todayThe fun starts at 5 p.m. at The Fred with a musical program featuring singing and dancing performances by local talent. Kids will enjoy participating in fun activities, and families can gather around the fire pits to make s'mores.Immediately following the program, attendees are encouraged to take their golf carts and follow Santa through the Trail of Lights to City Hall for the lighting of the tree and visits with Santa. Each child participating in the Trail of Lights will receive a free glow necklace to wear on the journey.
December 4
Harry Norman Realtors will present the third annual Fayette Humane Society Christmas Tour of Homes today from 1-5 p.m., showcasing six homes in Fayette County.
Tickets will go on sale Oct. 3 at a cost of $30 and will be available at the Harry Norman Realtor office, 120 Peachtree East Shopping Center in Peachtree City. The homes to be featured are located in six subdivisions in the area including Stoney Brook, Conservatory Pointe, Ashford Park, Greers Mountain, Highgrove and McNeil Farms. All proceeds from ticket sales will go to provide food, shelter and medical attention for the animals. For more information on the event visit www.fayettehumane.org, go to the Fayette Humane Society Christmas Tour of Homes Facebook page.