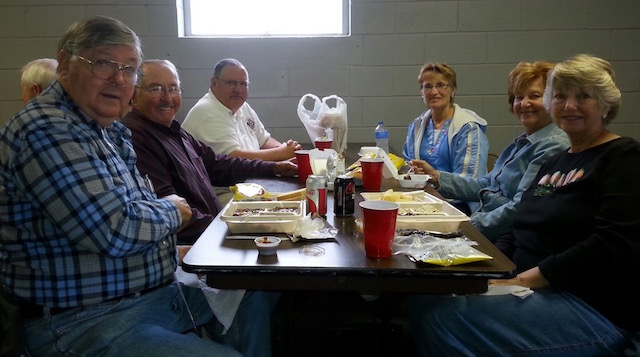 The Senoia Optimist Club will host its fall barbecue Saturday, Oct. 15, at the Masonic Lodge in downtown Senoia. The lodge is located at 19 Main Street, between Hollberg's Furniture and Senoia Coffee & Café.
The barbecue will start at 11 a.m. and end at 2 p.m. or until the club sells out, whichever comes first. Pre-sale orders can be made with any member of the Senoia Optimist Club.
Prices are as follows: gallon of stew, $30; quart of stew, $8; pound of BBQ pork, $10; and a plate with beverage, $8.
If necessary, contact Senoia Optimists Phil Downey (770-833-9242) or Hal Sewell (770-312-9300) for assistance, including delivery to your vehicle if you need special help the day of the barbecue. You may also send your questions or pre-sale orders to senoiaoptimistclub@gmail.com.
Funds from the barbecue will be used by the Senoia club to help with its many service projects that reach out to the local youth and to the community. Included among the club's activities are scholarships at both East Coweta High School and Northgate High School, Youth Fingerprinting, Respect for Law, Youth Appreciation, the Georgia Sheriffs' Youth Ranch, the Senoia Area Blood Drives, the Optimist Oratorical contest, and the Optimist Essay contest.