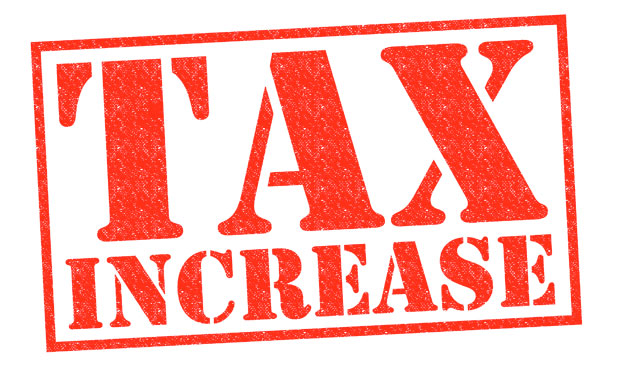 Fayette property tax bills are in the mail
Tax bills are coming in for Fayette County property owners and many will be seeing higher bills reflecting the county's overall increase of 5.7 percent in the tax digest.
Estimated tax bills went out in the spring and property owners had until June 1 to appeal the fair market value assessed on their property.
A Sept. 2 letter from the Fayette County Board of Tax Assessors said the board performed a countywide revaluation for tax year 2016, adding that Fayette has 42,493 taxable real parcels and 876 exempt real parcels.
"As of Sept. 2, 92 personal property accounts and 889 real estate parcels are currently under appeal for tax year 2016," the letter said.
There were 4,500 appeals in Fayette a decade ago, said Tax Commissioner George Wingo.
Wingo said home values continue to increase in Fayette.
"There's a lot of action because interest rates are still low and due to Pinewood Atlanta Studios, with people buying houses and trucks," said Wingo.
The current impact of Pinewood Atlanta was noted in July at the unveiling of Pinewood Forrest when Project Director Bill Lynch said there are up to 2,000 people per day working on movies and other projects at the studios.
In total, the county as a whole showed an increase in overall property values of 5.7 percent on average, which was indicative of rising property values in all municipalities and in the unincorporated areas. Figures for 2016 showed Fayette property countywide valued at approximately $5.03 billion. That compares to approximately $4.76 billion in 2015.
Looking at the combined digest for municipalities, those values totaled approximately $3.089 billion for 2016, up from approximately $2.941 billion in 2015, and represented a 5.1 percent increase in value.
Peachtree City saw values increase 5.4 percent over last year. Figures for 2016 showed the city digest at approximately $1.939 billion compared to 2015 figures of approximately $1.841 billion.
Fayetteville in 2016 showed a digest totaling approximately $770.5 million compared to the 2015 total of approximately $732 million, a 5.2 percent increase.
Tyrone property showed a 3 percent increase in 2016, with property valued at approximately $355.7 million compared to approximately $345.4 million in 2015.
Brooks in 2016 had taxable property values at approximately $23.96 million while figures for 2015 showed approximately $22.45 million, an increase of 6.8 percent.
And in the unincorporated county, values for 2016 totaled approximately $1.92 billion, a 7 percent increase over the 2015 figures which totaled approximately $1.793 billion.