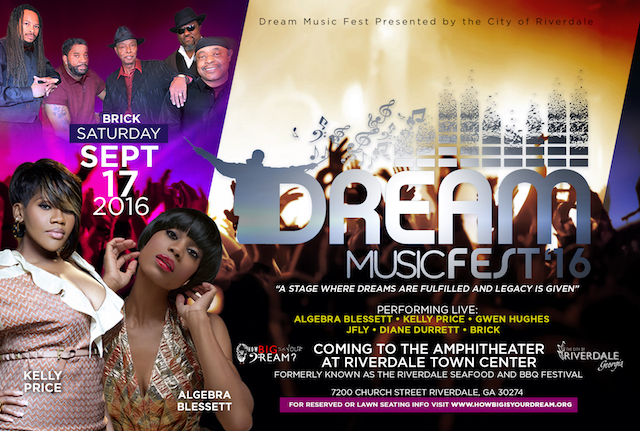 The City of Riverdale and the How Big Is Your Dream Foundation will present the Dream Music Fest which is scheduled for Saturday, Sept. 17, at the Riverdale Town Center Amphitheater.
The festival is billed as "an extraordinary evening of music ranging from R & B and jazz to country and fusion. There will be a variety of food, arts and crafts exhibitors who are sure to satisfy your culinary and shopping needs. The festival is certain to entertain individuals of all ages with one-of-a-kind carnival rides and exciting games, professional musical collaborations and memorable live performances from Kelly Price, Algebra Blessett, Gwen Hughes, JFly, Diane Durrett and Brick."
Tickets may be purchased at www.howbigisyourdream.org.