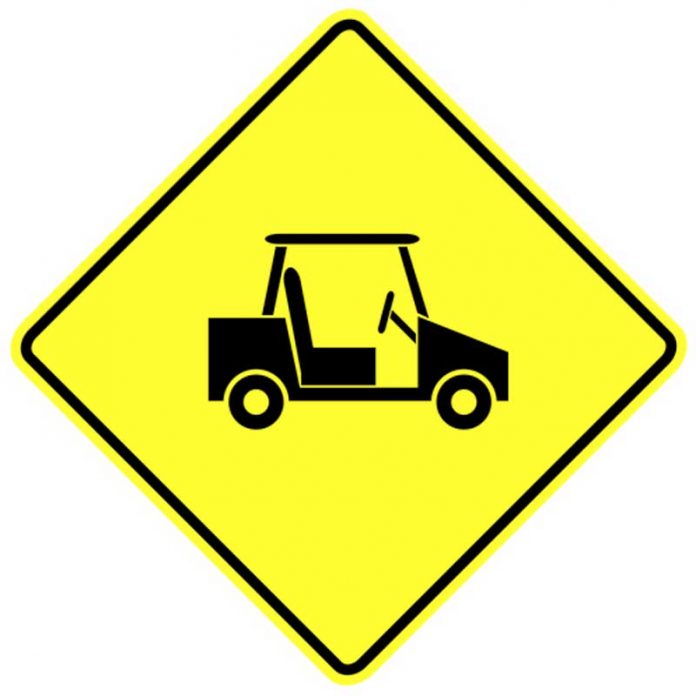 Two juveniles were charged with the Aug. 17 theft of several golf carts in Peachtree City.
Peachtree City Police Department spokesman Mark Brown said the thefts were accomplished by two juveniles from out of state who were visiting relatives in Peachtree City.
Brown said a witness provided a description and took photos of the two juveniles.
Officers subsequently found the juveniles riding one of the stolen golf carts along Peachtree Parkway. The two were taken into custody and transported to a youth detention center, Brown said.
One of the golf carts was found abandoned on Windgate Road near Huddleston Pond Park while another was found along Gelding Garth off South Peachtree Parkway. That cart had been stolen from a nearby Journeys End residence.
There was also an attempted golf cart theft on Hamilton Road near South Peachtree Parkway, reports said.
Brown advised golf cart owners to always lock their carts and to change the generic key.
In another matter, a Pinegate Road man was arrested Aug. 17 for making a false report of a crime.
Francisco Javier Artiles, 64, was arrested after 911 received a report of a possible armed robbery or hostage situation. Officers arriving at the scene determined the report to be false.