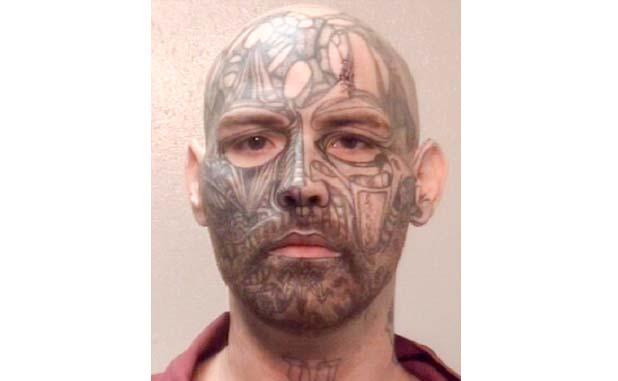 Thirty-year-old Shalin Ren Payne on Aug. 10 entered a negotiated guilty plea in the brutal sexual assault of a 12-year-old Coweta County girl that happened in October 2015 and was sentenced to life in prison.
Coweta District Attorney Pete Skandalakis said Payne will be required to serve at least 30 years in prison before being considered for parole.
"Given the facts of this case, I do not believe any parole board will release this guy," Skandalakis said. "The parole board will look at the entirety of the case and not just the offenses he pled to. (A) life (sentence) in Georgia today means at least 30 years and the parole board can hold him until he passes. I've had multiple defendants die behind bars in my 32 years of service."
Payne, 30, of Sharpburg, was indicted in March on multiple charges relating to the sexual attack on 12-year-old Coweta girl in 2015. He was indicted by the Coweta County Grand Jury for aggravated sexual battery, rape, cruelty to children, sexual exploitation of a child, aggravated assault and aggravated child molestation, according to the Coweta County District Attorney's office.
The incident involved Payne's October 2015 attack on the 12-year-old daughter of his fiancee.
Deputies on Oct. 5, 2015 were contacted at approximately 8:30 p.m. and were told that the little girl had been raped and choked, Lt. Col. James Yarbrough of the Coweta County Sheriff's Office said at the time.
Payne had been in the home with the girl and her 4-year-old brother, Yarbrough said, adding that the girl's mother returned home to find her fiancee raping her 12-year-old daughter in a bedroom.
The mother struck Payne with a coffee cup, at which point he assaulted her, said Yarbrough. Payne soon fled the house wearing only a t-shirt, said Yarbrough.
Yarbrough said deputies soon located Payne and took him into custody.
The girl was transported to Scottish Rite Hospital but was later released, Yarbrough said at the time of the incident.
Yarbrough said Payne had been recently released from a Florida jail, having served time for aggravated assault.
"We are pleased with the sentence and thankful this case came to a conclusion without requiring the children to go through trial preparation and then the trial itself where they would have had to face and identify the defendant," Skandalakis said. "The young victim was distraught that someone she thought so much of would do this to her."