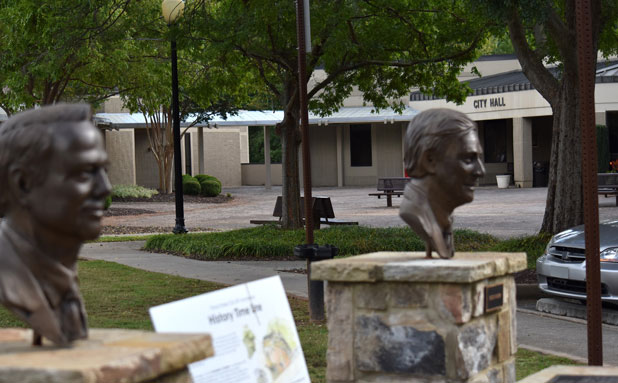 UPDATED: Aug. 2, 2 p.m. – Work on the gas leak was completed on Aug. 1 at approximately 4:30 p.m. City Hall and the library opened for business as usual Tuesday morning.
UPDATED 4:15 p.m. — A contractor working on the radio tower behind City Hall struck a buried natural gas service line this afternoon shortly after 3 p.m., causing a leak of explosive gas under pressure and prompting, as a safety precaution, authorities to evacuate all personnel from Peachtree City's library and City Hall. The nearby All-Children's Playground also was closed to all public use.
The Peachtree City Fire Department detected the presence of gas inside the library, said Public Information Officer Ron Mundy. Atlanta Gas Light crews are at the site of the rupture and have begun repairs.
Mundy said both the library and City Hall are closed for the remainder of Monday.
The radio tower is located at the rear of the two structures at the corner of Ga. Highway 54 and Willowbend Road. No injuries or damage have been reported.