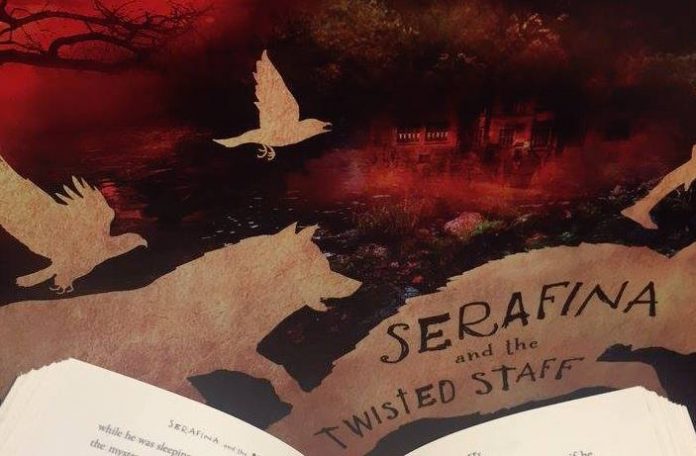 New York Times bestselling author Robert Beatty is coming to Newnan to celebrate the release of his new book, "Serafina and the Twisted Staff," the highly anticipated sequel to last year's runaway hit, "Serafina and the Black Cloak."
The event is scheduled for Monday, July 18, at Barnes & Noble.
Published by Disney Hyperion, this mystery-thriller for young readers (8+) and adults follows the story of an unusual cat-like girl who lives at Biltmore Estate amidst the opulence of the Gilded Age and the rugged beauty of the Blue Ridge Mountains.
The 2016 summer tour stop includes a presentation by the author, Q&A, free food & drink, a book signing, lots of Serafina giveaways, and the opportunity to meet the author and fans of Disney Hyperion's newest book series.
The new book is scheduled for nationwide release July 12.
"Serafina and the Black Cloak" has been on the New York Times Best Sellers List for 20 weeks. It has also appeared on the best seller lists of Publisher's Weekly, USA TODAY, Barnes & Noble, Amazon and independent bookstores. It was selected by the Southern Independent Booksellers Association as representing the "best in Southern literature," and has won many honors on Goodreads.com. Recently, it was named as a finalist for the prestigious 2016 Pat Conroy Southern Book Prize.