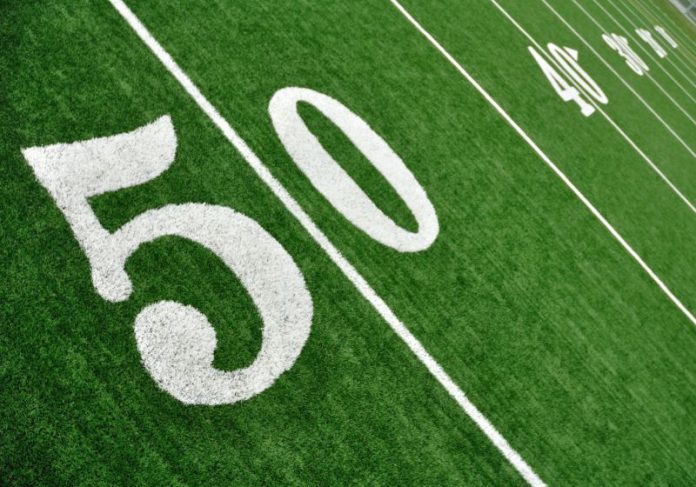 Sandy Creek High School's football team will begin the new season playing on a new turf field. The Fayette County Board of Education on May 16 approved the $766,000 purchase of a CoolPlay synthetic turf system.
The vote by the school board approved the expenditure of $765,985 for the project.
School System Facilities Director Mike Satterfield said the goal is to have the new turf field ready by early August. The field at Sandy Creek was in the worst shape, Satterfield said.
"FieldTurf started out testing all known products and components that have been touted as heat reducers for infilled turf fields," said FieldTurf President Eric Daliere. "Cork was the best of both worlds – a material proven to absorb less heat and also provide shock absorbent characteristics. The CoolPlay system was the only combination that reduced heat while still meeting all of our requirements for what we consider to be a high performance surface."
Satterfield said the school board will likely explore replacing the turf at the county's other high schools at a later date.
Superintendent Jody Barrow said bids are out on the Starr's Mill High School baseball field.