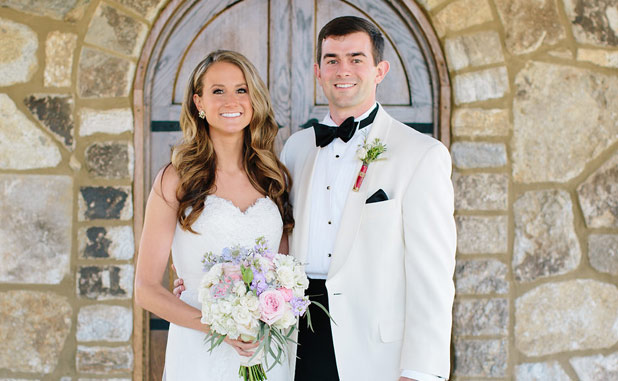 Rachel Amelia Stanford and Robert Covington Patton, Jr. were married Saturday, April 16, at Perimeter Church, Cecil B. Day Chapel in Johns Creek.
The ceremony was officiated by the groom's uncle, the Rev.Tom Patton. A reception was held in honor of the couple at The Country Club of the South in John's Creek. Alexandra Marie Stanford, the bride's sister was maid of honor and the groom's father, Robert Patton was the best man.
The bride is the daughter of David and Cindy Stanford of Peachtree City, the granddaughter of Helen Landgraf and the late Robert C. Landgraf of Peachtree City, and the late Polly and Thomas E. Stanford of Forest Park.
The groom is the son of Robert and Cornealia Patton of Suwanee, the grandson of Mr. and Mrs. Henry Thomas Patton Jr. of Macon, Thomas W. and the late Anne Covington Patton Alexander of Macon, Sara Ham and the late Robert C. Ham of Macon.
The couple met at their alma mater, the University of Georgia in Athens. The bride is a 2009 Starr's Mill High School graduate. She attended the Grady School of Journalism and Mass Communication at the University of Georgia, graduating in 2013, magna cum laude, and holds a bachelor arts degree in public relations and a certificate of music business. She is currently working as an account manager for a public relations firm in the Atlanta area.
The groom is a 2008 graduate of South Forsyth High School in Cumming. He graduated summa cum laude from the Terry College of Business at the University of Georgia in 2013 with a bachelor of business administration in accounting and finance. He is employed as a consultant for Deloitte accounting firm in Atlanta.
The couple honeymooned at the Excellence Playa Mujueres Resort in Cancun, Mexico.

Photo by Lauren Carnes Photography