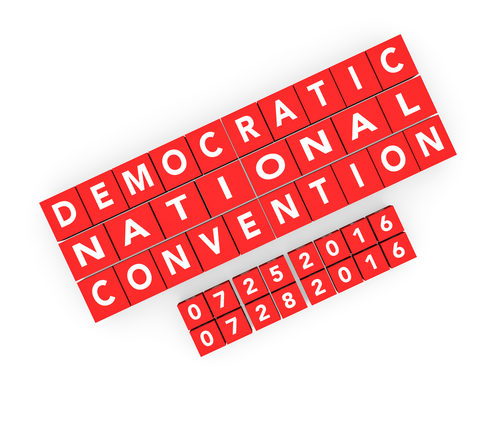 Three Fayette County residents will serve as delegates for Hillary Clinton at the Democratic National Convention in July in Philadelphia.
Georgia Democrats on April 18 met across the state to elect 67 Congressional District-level delegates. The three Fayette County Democratic Committee members elected include Leonard Presberg and Letitia "Tish" Naghise in the 13th Congressional District and Kevin Madden in the 3rd Congressional District. The three were elected as delegates for Hillary Clinton.
Presberg is the current Chair of the Fayette County Democratic Committee, represents Post 4 on the Fayette County Board of Education and serves a variety of nonprofits such as AVPRIDE and the United Way. He also serves on the State Committee of the Democratic Party of Georgia, as the 13th CD Director on the Georgia Association of Democratic Committee Chairs and is a member of the Yellow Dog Club.
"The tagline of the Fayette County Democratic Committee is Local Leadership Matters. National Leadership Matters too. I'm proud to vote to nominate the most qualified and knowledgeable candidate, Hillary Clinton," said Presberg.
Tish Naghise is the current Treasurer of the Fayette County Democratic Committee and the Georgia Federation of Democratic Women and a State Committee member. She was a President Obama Fellows Organizer in 2008.
Naghise has received the Ga. Women's Legislative Caucus Servant Leadership Award and the Ernest Broadwell Legacy Award. She is also a member of the Fayette County Chamber of Commerce Leadership class of 2016 and serves the children of Divine Faith International Ministries as a Sunday School Teacher.
"I am so proud and honored to represent the 13th Congressional District as a delegate supporting Hillary Clinton," said Naghise.
Kevin Madden has served his community in Fayette County as president of the Kiwanis Club, a certified coach for hockey, baseball and soccer and currently as a Lector and Eucharistic minister at Holy Trinity Catholic Church.
Madden is the chairman of the 3rd Congressional District Director for the Georgia Association of Democratic County Chairs, a State Committee member and as a vice chair of the Fayette County Democratic Committee. He ran as a candidate for the Georgia House in District 72 and has been a delegate to every Democratic National Convention since 2004.
"I'm honored to be representing my district and look forward to helping nominate the first woman president of the United States," said Madden.