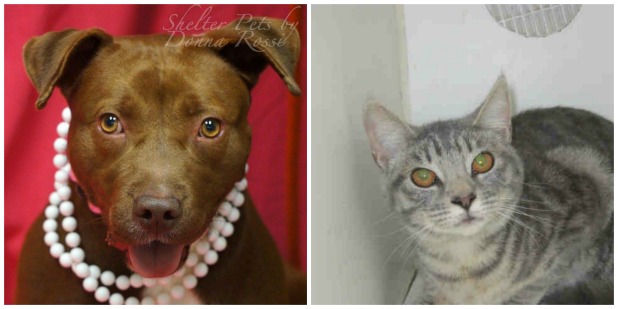 Kitty is a terrier mix who has been at the shelter nearly one year after being confiscated as part of a cruelty case. She is bright-eyed, loving and sweet with her whole life ahead of her, waiting for a second chance. ID # A030741. Kennel # B-13.
Carmen is a gray short-haired tabby found in the Tommy Lee Cook Road area of Coweta County and looking for a loving, happy, forever home. ID # A032360. Kennel # C-15.
Approximate numbers of adoptable homeless pets at Coweta County Animal Control: 85 dogs and puppies; 47 cats and kittens.
The Newnan-Coweta Humane Society is a 501(c)3 all-volunteer nonprofit organization dedicated to reducing the number of pets euthanized at Coweta County Animal Control in Newnan through rescue, spay/neuter, foster programs and community awareness. For more information, phone 770-253-4694 or visit www.NCHSrescue.org.
National Adopt a Shelter Pet Day is Saturday, April 30, 10 a.m.-noon at Coweta County Animal Control, 91 Self Road in Newnan. Pet adoptions are half-price.