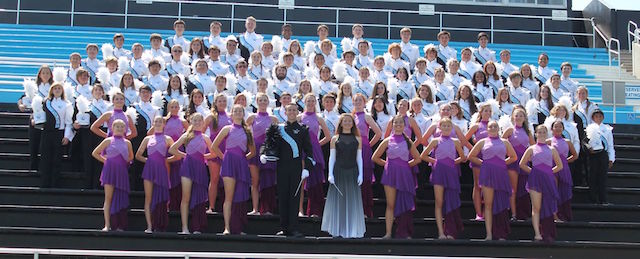 The 2016 Spring Sampler, a fundraising event benefiting the Starr's Mill High School band program, is scheduled for Saturday, April 23, 11 a.m.-2 p.m. at the Frederick Brown Jr. Amphitheater in Peachtree City (performances will conclude at 2:30).
Tickets are $10 in advance or $12 the day of the event.
The Spring Sampler gives local restaurants and businesses the opportunity to showcase "samplers" to advertise and promote themselves while supporting high school band students. The 2015 inaugural Spring Sampler featured over seventeen restaurants and over 700 attendees.
Ticket holders are allowed six samples and one soft drink while enjoying live music on the main stage provided by Starr's Mill High School musicians. Featured music groups include various a Capella choirs, student-led music groups, and our state-recognized Swingin' Starrs Jazz Band.