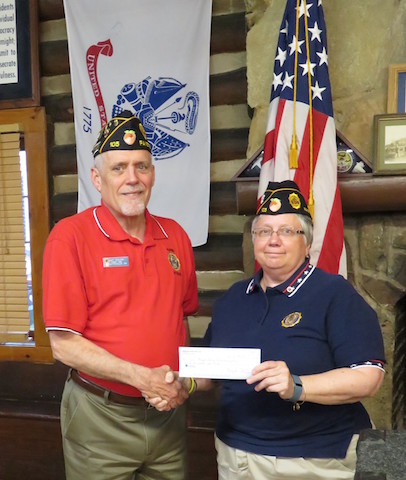 Fayette County Post 105 Commander Jeff Yeater presented his American Legion post's annual donation for the Lt. Robert Collins Spirit Scholarship to Sharon Collins, member of Post 105.
The scholarship is presented to a graduating Sandy Creek High School senior and honors Sandy Creek graduate and Post 105 member Robert Collins, who was killed in action in April 2010 while serving in Iraq with the U.S. Army. Robert was the son of Post 105 members Deacon and Sharon Collins.
The donation represents Post 105's continuing financial commitment to support the scholarship.