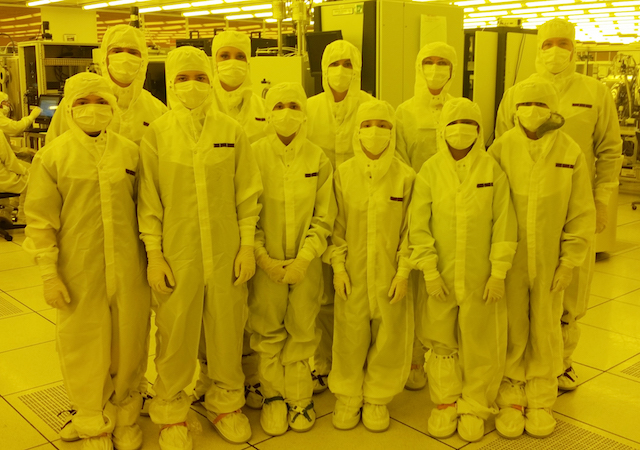 Future invention ideas from two fifth-grade teams at Braelinn Elementary have received national honorable mention awards from the ExploraVision competition sponsored by Toshiba and the National Science Teachers Association.
The two invention ideas, Hug-A-Bot Bear and The Super Vaccine, were among seven from Georgia receiving honorable mention awards in the 2016 competition, placing them in the top 10 percent nationwide. The young inventors are in Laura Brown's fifth-grade gifted class.
The Hug-A-Bot Bear is designed for autistic children. It dispenses essential oils that have been shown to help children with autism, and also has Velcro hands and feet enabling the bear to connect to the body and provide pressure on the shoulders, which also helps to calm those with autism.
The Super Vaccine is a replacement for the present-day flu shot. It uses a gold nanoparticle vaccine that lasts for 30 years, eliminating the need to get yearly flu shots. The vaccine works by releasing gold nanoparticles of different sizes that breach into cells in the body allowing activation in different years.
The group that developed The Super Vaccine was invited to Georgia Tech to tour their nanoparticle clean room and department.
"It was very exciting to get to go and dress up in clean suits," said Brown.
ExploraVision, a competition for grades K-12, challenges students to envision and communicate new technology 20 years in the future through collaborative brainstorming and research of current science and technology.
Each invention must include an abstract, description, bibliography, and five sample web pages. Within the description, students must include an overview of present technology, history of the technology from its inception, description of the team's future idea, research and breakthroughs necessary to make the future idea a reality, the design process of the idea, and the potential positive and negative consequences of the new technology on society.
In the photo, students from Brown's class dressed in "clean" suits during their tour of Georgia Tech's nanoparticle clean room.