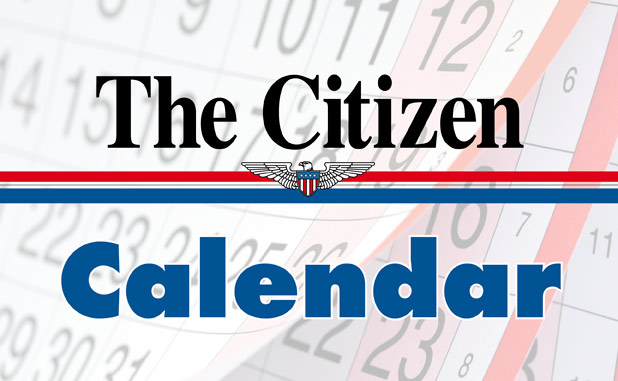 March
March 24
J.C. Booth Middle School's drama department will present "CSI: Neverland" Thursday and Friday, March 24-25, at 7 p.m. at the McIntosh High School auditorium. Doors will open at 6:30.Directed by Deanna McArthur, the show is a take on the hit CBS show "CSI" but with a twist. An elite team of detectives, Murk and Tinkerbell (played by sixth-graders Aiden Choat and Presleigh Pilgrim) set out to find who has killed Peter Pan's shadow.
Peter Pan (eighth-grader Hunter Banks) teams up with John Darling (eighth-grader Jack Choat) for an adventure that includes encounters with Captain Hook, Mary Poppins, the Lost Boys and many more.
Tickets are on sale now at J.C. Booth Middle School. Contact co-director Noelle Gibbs at henkel.noelle@mail.fcboe.org to pre-order tickets or purchase them at the door.
March 26
The annual Easter Egg Hunt sponsored by the Optimist Club of Peachtree City and the Peachtree City Fire Department is today. Registration will start at 10 a.m. and the hunt will begin at 10:30 a.m. by age groups. The Easter Egg Hunt is free and for children ages 2 through 11. This year we will have a special Easter Egg Hunt for children with food allergies. Come visit with the Easter Bunny and Sparky, the fire dog and have your picture taken with them. We will also have a Sparky Bounce House and a Dinosaur Slide provided The Bounce House. There will be more fun activities and prizes. There will also be a free raffle for The Big Easter Bunnies.
The Peachtree City Fire Department will have some fun "safety" activities along with their fire trucks.
The Easter Egg Hunt is at Shakerag Knoll Park on McIntosh Trail/Kelly Dr. near the Amphitheater. Bring your own Easter basket or decorate your own Easter bag. Please no pets. For additional information call Nancy at 770-301-7588 or e-mail her at smile2day216@bellsouth.net. In case of bad weather contact the Peachtree City website at http://peachtree-city.org/calendar.aspx for event status.
The Newnan-Coweta Historical Society's first Easter Egg Roll is scheduled for Saturday, March 26, 10 a.m.-2 p.m. at the McRitchie-Hollis Museum, 74 Jackson Street in Newnan.
There will be egg roll races in 10, an egg hunt on the lawn at 11, and a Southern Arc dance performance at noon. Other planned activities include egg decorating, face painting, a hat contest, story time, a chance to meet the Easter bunny, and more. For more information, contact the society at 770-251-0207.
March 28
Boy Scout Troop 175 will host special speaker Lt. Col. (ret.) Barry Bridger at an event today at 7 p.m. at the PTCUMC multipurpose sanctuary, 225 Robinson Road in Peachtree City.
Bridger will speak to Scouts and their families about time served as a prisoner of war in North Vietnam. In 1966 he completed his first combat tour, flying missions in Vietnam. He returned to the United States, advanced to aircraft commander in the F-4 Phantom and began a second tour, again flying missions over Vietnam. During these two tours, he accumulated over 200 combat flying hours and completed more than 70 combat missions over North Vietnam. On Jan. 23, 1967, he was shot down over Son Tay, North Vietnam, by a surface to-air missile. He was subsequently captured by the North Vietnamese and imprisoned until March 1973. Bridger retired in 1984 after 22 years of service in the Air Force. His awards and decorations include the Silver Star, Legion of Merit, Distinguished Flying Cross, Bronze Star Medal with V device, Purple Heart with oak leaf cluster, Meritorious Service Medal with oak leaf cluster, Air Medal with four oak leaf clusters, and Prisoner of War Medal.
The South Metro Rose Society will meet today at 6:30 p.m. at the Heritage Bank at 440 N. Jeff Davis Drive in Fayetteville. All rose growers from novice to expert are invited to attend free of charge. This month's program features Stephen Hoy, rose hybridizer and editor of the "Singularly Beautiful Roses" newsletter, presenting a talk entitled "Miniature Hybrid Chinas –The Lawrenceanas." This class of roses dates back to the 1800's in Europe and is the forerunner of today's modern miniature roses. As always, Consulting Rosarians will be available to answer questions on any rose topic. For more meeting information call 770-631-3885.
March 29
Fayette Senior Services is hosting a Lunch & Learn session today from 11 a.m.-1:30 p.m. at its Fayetteville location (The Life Enrichment Center, 4 Center Drive).
Probate Court Judge Ann Jackson, attorney Vickie Farrell and attorney Elizabeth Winfield will prepare us for some of the most important decisions of our lives. Don't wait until it is too late; prepare in advance and learn about probate, power of attorney, and estate planning to have ready for your family. Get tips on dealing with each of these and learn the legal process to assure all are up to date and prepared for when the time comes. This program is $10 and includes lunch. Pre-registration is required at 770-461-0813 or stop by any location to register (must make payment at the time of registration). FSS members and non-members welcome. For more information visit www.fayss.org.

April
April 7
The Greater Fayette Republican Women's Club will be meeting for dinner at Tim's Country Kitchen, 221 Banks Station, Fayetteville, today at 6 p.m.. The guest speaker will be Ginger Howard, who is running for RNC National Committeewoman from Ga. The buffet dinner is about $10 per person including beverage, dessert, and tax. For more information, contact Debby Dickinson (ptcdebby@bellsouth.net/404-376-4132)
April 13
The Line Creek Civitan Club and Georgia District Civitan Foundation are sponsoring the 11th annual Civitan "Leave No One Behind" golf tournament to benefit community charities supporting developmentally challenged youth and adults. The event is today at 9 a.m. at Braelinn Golf Club, 500 Clubview Drive in Peachtree City.
Registration includes 18 holes of golf, cart, range balls, refreshments and post-tournament lunch. A two-year use of a 2014 Lexus RX350 SUV is offered by Lexus of South Atlanta and a golf cart is offered by Bulldog Supply of Peachtree City for the hole-in-one contests.
The tournament is a four-person/Ft. Lauderdale scramble format. Entry fee is $100 per player or $350 per team for a four-person team registration if paid before March 15.
For pre-registration and additional information, contact: Will Griffin (678) 409-5626 lccc.wg@gmail.com., Rick Howell, (404) 450-3618 rick.howell@gmail.com., Mike Lossner (770) 631-8757 mdlossner@yahoo.com., Wayne Howell (770) 716-0571 hwhowell@me.com. or Debbie Clanton (770) 4016944 debbie_clanton@att.net.
April 16
Join us today at Huddleston Elementary School for this year's Huddleston Hustle. The Kids' Fun Run (.5 mile) begins at 8 a.m. followed by the Kids' Marathon (1 mile). The 5K race will begin following both of these events. Registration is $12 for the Fun Run, $15 for the Kid's Marathon and $20 for the 5K event. A no T-shirt option will be $15. For more information and sponsorship opportunities, go to www.huddlestonelementary.org. Registration by March 31 will guarantee a T-shirt. Race packets may be picked up April 15 from 3:15-6 p.m. in the school gym or the morning of race day.
May
May 28
The Coweta Community Foundation will host the Saturday Down South Sporting Clays and Southern Supper today from 12:30-10 p.m. at Blalock Lakes Sporting Club. The Sporting Clays portion of the day begins with lunch at 12:30. Participants and guests are welcome for a hunter casual evening of awards, a Southern supper, auction and music beginning at 5:30 p.m. To purchase tickets or sponsorships or to register teams online, visit www.cowetafoundation.org or call 770-253-1833 or email info@cowetafoundation.org.
For more information, call the Foundation at 770-253-1833.