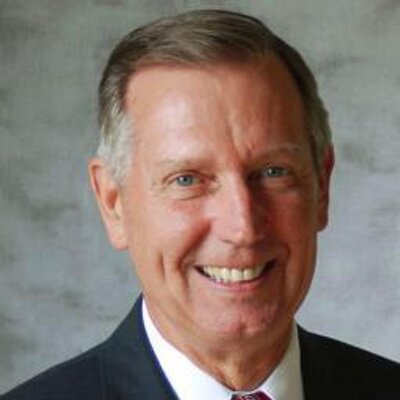 Former Peachtree City Mayor Harold Logsdon this week announced his Republican candidacy for the 72nd District seat in the Georgia House of Representatives being vacated at the end of the year by Rep. Matt Ramsey (R-Peachtree City).
"We need proven conservative leadership to succeed Rep. Ramsey in our state's capital, and I'm confident my 38 years with the National Guard, 36 years with BellSouth, and full term as mayor of Peachtree City will enable us to achieve conservative legislative success," said Logsdon. "Rep. Ramsey will be a tough act to follow; he's done an exceptional job while in office. However, I believe I am up to the challenge to represent the 72nd District."
Raised on a farm in Kentucky, Logsdon learned the value of commitment and hard work at an early age. As a high school senior, he enlisted as a private in the National Guard.
After 38 years of service to the Guard, Logsdon retired with the rank of colonel. He commanded at the company and battalion level, held key staff assignments as a colonel, and graduated from the United States Army War College.
While serving in the Guard, Logsdon also pursued a career in business with BellSouth. He started as a lineman, and after 36 years with the company he retired as an audit manager at the Bellsouth corporate headquarters.
In 2005, Logsdon was elected Mayor of Peachtree City.
"There are many issues facing Georgians, including education reform, transportation, taxes and the budget — just to name a few," said Logsdon. "I am confident I bring the experience to face the challenges."
Service to community, state and country have always been important to Logsdon. He is a Shriner, an active member of the Scottish Rite Atlanta, Fayetteville Masonic Lodge, American Legion Post 50, and the county and state GOP.
He spent the past year working as special projects director for the Georgia Department of Education. He also served as legislative liaison for the department.
Logsdon and his wife Ann reside in Peachtree City and have two daughters and seven grandchildren.