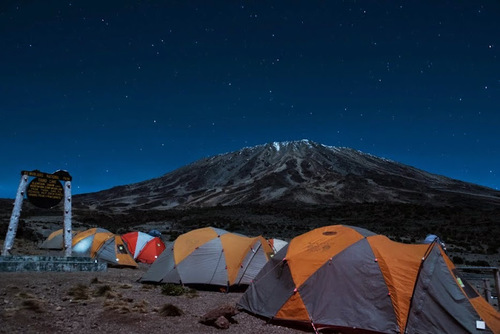 Two Atlanta area women are packing to leave on the challenge of their lives – The Freedom Challenge Mt. Kilimanjaro to help end human trafficking.
The Freedom Challenge is part of Tyrone-based Operation Mobilization committed to turning up the awareness of modern-day slavery to the U.S. with this climb up the highest freestanding mountain in the world. There are approximately 30 million enslaved today. Slavery, oppression and trafficking are local, national and global problems not isolated to one country, one continent, one race or one reason.
A total of 20 "freedom climbers" hailing from around the world, including the local women, are preparing for a week climbing one of the most challenging treks in the world. They leave their homes Feb. 11 on a journey to raise awareness and help fund more than 50 projects turning around the lives and saving women and children who are enslaved and exploited. Recent Freedom Challenge climbs have freed more than 14,000 women and children through raising more than $3 million.
"We are everyday people climbing for the freedom of the 30 million enslaved, exploited and oppressed around the world," said climber and Freedom Challenge U.S. director Tina Yeager, a Newnan resident.
"The Freedom Challenge Climb up Mt. Kilimanjaro is symbolic. It's the highest freestanding mountain in the world and its summit, Uhuru, means "freedom" in Swahili. Our comparably small sacrifice of giving up our home comforts, vacations and time with family pales in comparison to the suffering of these people."
One of the local women climbing lives in Marietta and works in the Georgia Juvenile Court System. The other lives in Peachtree City and works for the Freedom Challenge's parent organization, OM, in Tyrone. Each is driven by personal reasons to end the atrocities of human slavery now. They have both participated in other Freedom Challenges – one climbed the Swiss Alps this summer, the other was greatly involved at Mount Everest.
The Freedom Challenge climb was conceived and launched by OM's Cathey Anderson, who just passed away. What started as a vision has become a global movement, with climbs all over the world.
"Human trafficking, slavery and exploitation are a worldwide epidemic," said Anderson. "It's a problem in our own backyard. We celebrate and support efforts to combat trafficking nationally and locally. Freedom Climb attacks the problem at the source – in countries where women and children are most vulnerable."
Over their seven days on Mt. Kilimanjaro, the Freedom Climbers will face strong African heat at the base and adverse minus-20 degrees at the nearly 20,000 foot Summit. They will return home Feb. 22 with many experiences to share.
"The Freedom Challenge's purpose is to be a voice for the voiceless; for those who cannot declare freedom in their lives and climb out of their circumstances on their own," says Yeager. "The climb is merely a symbolic gesture of what women and children around the world go through every single day. It symbolizes their arduous climb to freedom."
Operation Mobilization, based in Tyrone, supports at-risk women and children, specifically those who are exploited, enslaved, oppressed and trafficked. OM works with the most marginalized and least reached people in the world with 6,100 workers from 100 nations, serving in 118 countries.
For further information visit www.thefreedomchallenge.com.