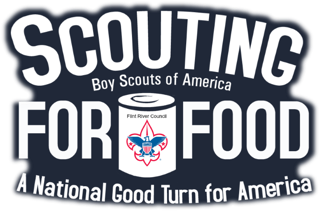 Scouts throughout the Fayette County area will be out collecting non-perishable items for the Real Life Center this weekend and next (Feb. 6 and 13).
As part of the national Scouting for Food initiative, uniformed scouts will be collecting from local neighborhoods and will provide grocery bags for donations.
"By participating in the Flint River Council's Scouting for Food drive, you are helping those in need right here in Fayette County," according to a spokesperson.
Scouting for Food provides the largest annual non-perishable donation to the Real Life Center in Peachtree City.