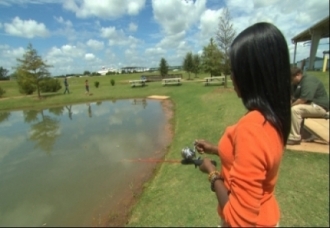 Anglers can find the new 2016 Georgia Sport Fishing Regulations Guide online and in print, announces the Georgia Department of Natural Resources' Wildlife Resources Division.
"Anglers looking for new places to fish, changes to laws and regulations or other information can find it in the new 2016 Georgia Sport Fishing regulations," said John Biagi, fisheries management chief. "Before heading to the water, it is always a good idea to review this publication each year."
The 2016 Georgia Sport Fishing Regulations Guide provides helpful information, including color fish identification charts for both freshwater and saltwater fish, license purchasing information, contact information for Wildlife Resources Division and Coastal Resources Division fisheries management offices and DNR law enforcement offices, trout stream listings, public fishing area information, state record fish listings and complete fishing regulations for Georgia.
You may view, download and print the guide at www.gofishgeorgia.com/fishing/regulations. Pick up a printed copy at any Wildlife Resources Division fisheries management office or DNR law enforcement office or at fishing license vendors throughout Georgia. Office address listings at www.georgiawildlife.com/OfficeContact.
For more information about Georgia's fishing regulations or for information about where and when to go fishing, visit www.gofishgeorgia.com/fishing.