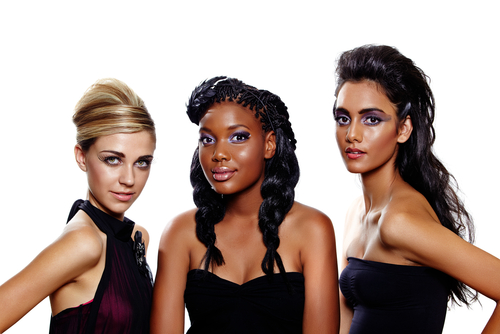 The first full week of 2016 came with four burglaries and two entering auto incidents in unincorporated Fayette County and Fayetteville.
Two burglaries also occurred in Fayetteville during the week. One of those occurred at Beauty World at the Fayette Pavilion on Jan. 10.
Fayetteville Police Department spokesman Mike Whitlow said video from the alarm call that came in just after midnight showed a black male wearing a gray hoodie and a plaid shirt exiting the store carrying a large trash bag.
Whitlow said the 50-gallon trash bag was full. Store employees said the stolen items included Indian Remey Hair Extensions valued at $150 each. Whitlow said the man stole several thousand dollars of the product.
The man fled the scene in a red Honda Civic, Whitlow added.
The man threw a cinder block through the front door to get in, Whitlow said.
Whitlow said another burglary occurred on Jan. 10 on Sharon Drive.
The resident returned home to find a laptop computer, a safe containing a handgun and jewelry and a box containing loose change missing, Whitlow said.
Whitlow said the back door lock had been damaged, though entry might have been gained through a front window where the screen was found removed.
Police detectives are investigating the burglary, Whitlow said.
A burglary reported on Jan. 7 on Westbridge Road occurred between 11 p.m. on Jan. 6 and approximately 9 a.m. the following day, according to Sheriff Barry Babb.
Babb said entry to the home was made through a den window while the homeowner was in the residence, adding that the latch on the window had been broken.
The homeowner discovered the break-in and called deputies. Babb said the contents stolen included a 40-inch television, a 50-inch television, an iPad and a substantial amount of cash.
A burglary at a Hampton Road residence occurred between 2:45-5:15 p.m. on Jan. 8.
Babb said the resident returned home to find a mattress pulled off a bed and medications, insulin syringes, jewelry and a cell phone missing.
Babb said entry into the home had not been forced.
An entering auto incident occurred on Jan. 7 at the Olive Garden restaurant on Ga. Highway 85 North. Whitlow said the lock on a Chevrolet Tahoe had been disabled and a laptop and computer bag were stolen.
A second Fayetteville entering auto incident occurred on Jan. 10 on Courtyard Lane. Whitlow said there were no signs of forced entry and only loose change was stolen.