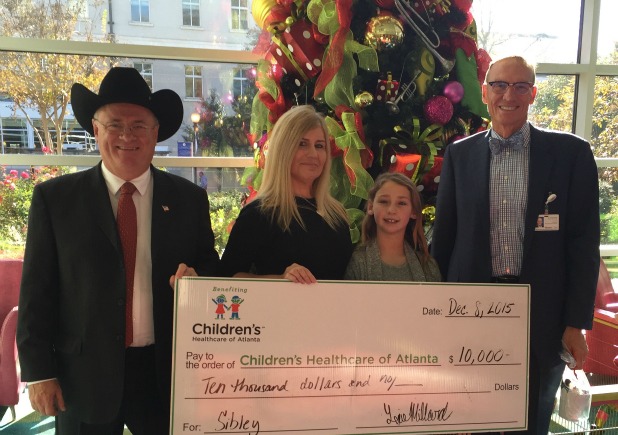 Legacy From the Heart, a Newnan-based nonprofit, presented Children's Healthcare of Atlanta with a $10,000 check Dec. 8 for CHOA's Pediatric Unit. Accepting the check for CHOA was Dr. Michael McConnell, Pediatric Cardiologist for CHOA.
Lisa Webster founded Legacy From the Heart in early 2015 to be a fundraising arm for CHOA. Lisa's passion for CHOA comes from her daughter, Alexandria Millard, spending her first two years of her life at CHOA because of heart defects.
Legacy From the Heart plans to have several fundraising activities in the Newnan area for 2016 continuing to support Children's Healthcare of Atlanta.
From left are Richard "Olly" Larson, Lisa Webster, Alexandria "Lexi" Millard and Dr Michael McConnell.