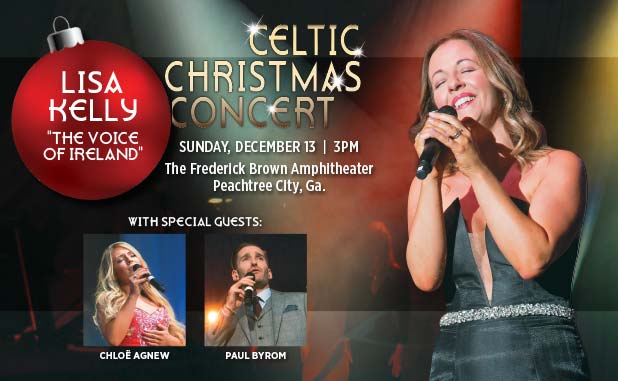 The Frederick Brown Jr. Amphitheater will host a special holiday concert Sunday, Dec. 13, featuring former Celtic Woman Lisa Kelly along with special guests Chloe Agnew (formerly of Celtic Women) and Paul Byrom (formerly of Celtic Thunder).
The show will include former "Riverdance" stars Scott Porter and Aaron Tolson, Grammy Award-winning musical director Cheryl Rogers, and the students of The Lisa Kelly Voice Academy and Kelly Porter Dance Academy, all accompanied by a five-piece band.
At the concession area, hot cocoa and other special treats will be available.
Tickets are still available for the concert and may be purchased at either the Fred Box Office or www.ticketalternative.com. Reserved seats range from $40-$50 and Lawn seats may be purchased for $35.
The gates will open at 2 p.m. the day of the show, opening acts begin at 3 p.m, and headlining performances at 3:30 p.m.
For more information, phone 770-631-0630 or visit www.amphitheater.org.