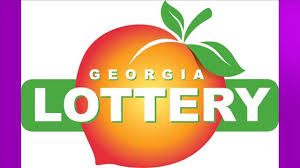 Senoia resident Holly Adams is $7 million richer after purchasing a winning Georgia Lottery instant ticket at a grocery store in Peachtree City.
Georgia Lottery officials on Sept. 18 said Adams purchased the "Max the Money" ticket at the Publix grocery store on Ga. Highway 74 South in Peachtree City.
Adams claimed her $7 million prize at Georgia Lottery headquarters in Atlanta on Sept. 8.
Since its first year, the Georgia Lottery Corp. has returned more than $16.5 billion to the state of Georgia for education. All Georgia Lottery profits go to pay for specific educational programs, including Georgia's HOPE Scholarship Program and Georgia's Pre-K Program.
More than 1.7 million students have received HOPE, and more than 1.4 million 4-year-olds have attended the statewide, voluntary pre-kindergarten program.