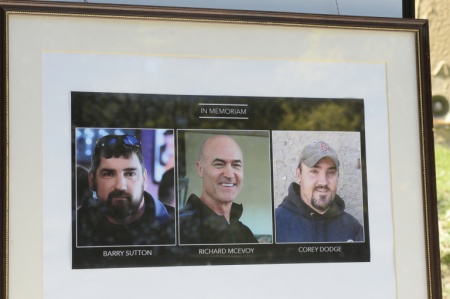 Richard "Dick" McEvoy, 57, of Peachtree City, Ga. (center), along with Barry D. Sutton and Corey J. Dodge, was recently honored for his ultimate sacrifice during a memorial held for the civilian contractors at Resolute Support Headquarters in Kabul.
The fallen friends died from an attack on their convoy Aug. 22 in Kabul and served on the protection detail for the advisory team for the Afghan National Army and Afghan National Police under the NATO-led mission Resolute Support.
For another story about this event, visit www.dvidshub.net/news/175672/resolute-support-honors-dyncorp-international-contractors-killed-kabul-attack#.VfL6cRF4qM8.