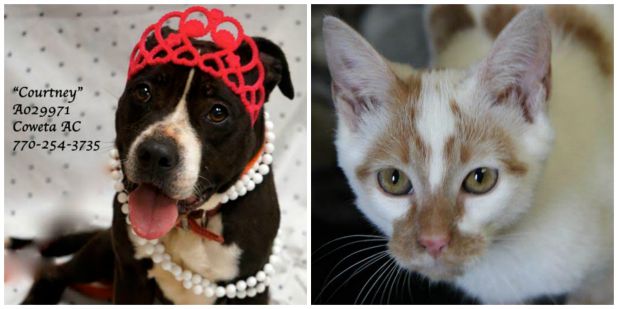 Courtney is a medium terrier mix who looks fabulous even without the tiara and pearls. She would be the perfect accessory to someone's life. ID # is A029971. Kennel # A-8. This pet is eligible for one 20 percent discount training session with Bark Busters Atlanta South, if adopted in service area.
Will is a short-haired tabby with cool, unique orange markings. All of her brothers and sisters have found their forever families. She is ready to go home. ID # is A030559. Kennel # C-5.
Current approximate numbers of adoptable homeless pets at Coweta County Animal Control: 124 dogs and puppies; 96 cats and kittens.
For more information, visit 770-253-4694 or visit www.NCHSrescue.org.