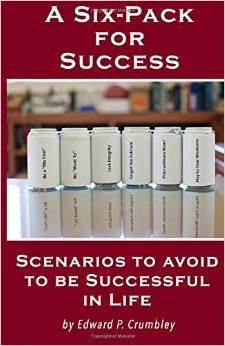 Eddy Crumbley will sign copies of his book, "A Six-Pack for Success," Sunday, Sept. 20, at 1 p.m. at the Peachtree City Library.
The book describes pitfalls to avoid if one wants to be successful in life.
Eddy's background in rural Georgia, nurtured at West Georgia College, led to awards in sales for household names Schering Plough and Johnson & Johnson.