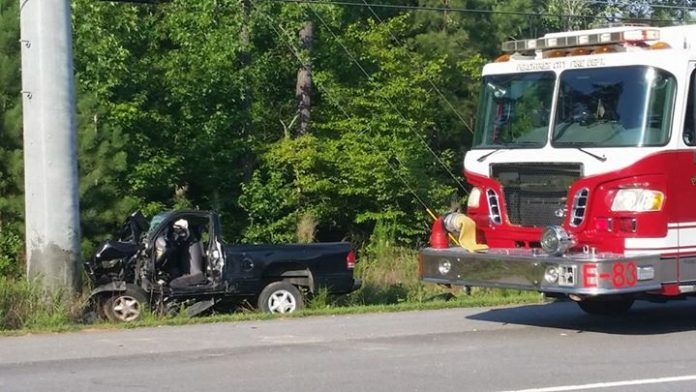 A Fayetteville man was life-flighted Sunday afternoon after his vehicle left the roadway on Ga. Highway 74 South and struck a large concrete pole.
Peachtree City Police Department spokesman Mark Brown said 56-year-old Allen Erwin was driving northbound in the area of the Federal Aviation Administration office and the Baseball/Soccer Complex at approximately 6:30 p.m. when his vehicle left the roadway for unknown reasons.
Brown said the vehicle crashed head-on into the pole, resulting in serious injuries and the need to have Erwin flown to Atlanta Regional Medical Center by air rescue.
Brown said the impact was severe, causing a portion of the engine to enter the truck's cab.