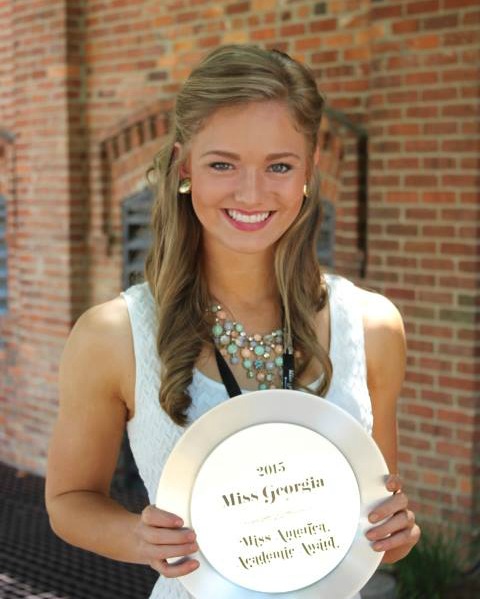 Ellie Klarl, a 2015 graduate of Sandy Creek High School, won the Miss America Academic Award at the 2015 Miss Georgia Pageant June 19 in Columbus.
Forty-three women competed in the pageant, hosted by the Miss Georgia Organization. Several scholarships sponsored by a variety of organizations were awarded at the pageant, but the Academic Award was one of only two awards sponsored by the Miss America Organization, the other one being the Miss America Community Service Award.
The Academic Award recognizes the young woman with the highest level of academic excellence and includes a $1,000 scholarship. The Miss America Organization presents one Academic Award at each state pageant leading up to the Miss America Pageant.
Klarl, 18, of Tyrone, is the reigning Miss Sandy Creek and represented Sandy Creek High School at the pageant. She will attend Georgia Tech in the fall.