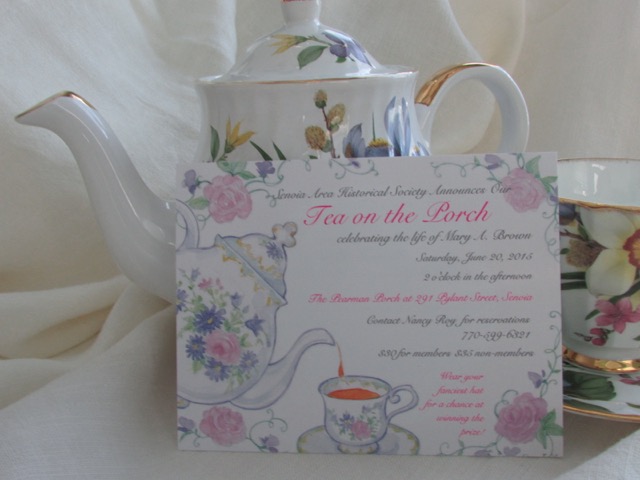 The Senoia Area Historical Society is now offering tickets to its annual benefit event, "Tea on the Porch."
The expansive wraparound porch at Dub and Mary Pearman's home on Pylant Street will once again be the site of the tea, which is scheduled for Saturday, June 20, at 2 p.m.
The Society will be celebrating the life of former resident Mary A. Brown, Senoia and Coweta County's very first proprietress of a local bed and breakfast. Mrs. Brown was much more than a successful entrepreneur, stepping out into an area of hospitality only just becoming popular in the South during the early 1980s.
While sampling a variety of tasty confections, including scones with cream and jam, cucumber sandwiches and hand-made petit fours, guests at the afternoon tea will hear more about this well-loved SAHS member and about the historic Culpepper House she revived. A lemon-mint tea will be the refreshing hot beverage, and ice-cold raspberry punch will also be served.
Call Nancy Roy at 770-599-6321 for the limited reservations still available. Tickets are $30 for Society members and $35 for non-members. Be sure to wear your finest hat; a panel of judges will award a Best in Show prize.