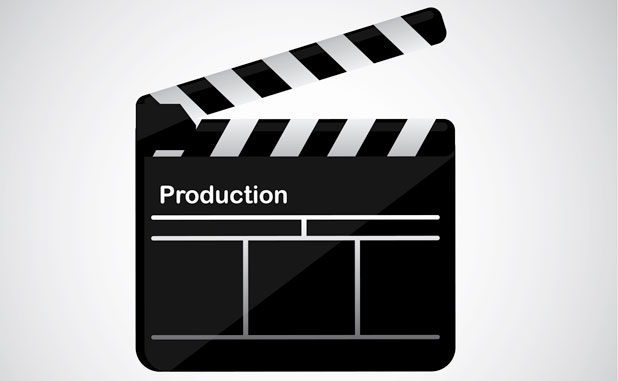 Gov. Nathan Deal earlier this year announced his intention to establish the Georgia Film Academy to meet the needs of the state's growing film industry. It looks as if the new film academy will be located at Pinewood Atlanta Studios in Fayetteville.
Pinewood Atlanta Studios architect Bill Foley speaking to the Fayetteville City Council last week said the new Georgia Film Academy would be located in the Pinewood Production Centre, located across Sandy Creek Road from the 288-acre studio complex. Foley said the academy would be opening this summer and would begin operations with 50 students.
Pinewood Atlanta Studios developer Jim Pace said Pinewood has been working with film academy organizers for the past two years. They have indicated that they plan to be located at Pinewood, Pace said.
Pace said Pinewood is in process of working on a Letter on Intent with the Board of Regents, adding that the film academy is a collaborative effort with the University System of Georgia.
Speaking on the idea of having the new film academy located in Fayetteville, University System of Georgia Vice Chancellor for Extended Education Cecil Staton said the Board of Regents is currently involved in conversations pertaining to the site of the Georgia Film Academy.
While not saying that the academy will locate here, Film Fayette, affiliated with the Fayette County Development Authority, noted on its Facebook page that the film academy is currently hiring.
"They're looking for a 'Director, Course & Curriculum Programs,' a 'Director, Film Capstone Experience' and a 'Director, Film Workforce & Career Development.' More information on these listings can be found here: https://usg.hiretouch.com/search-jobs, keyword: film," Film Fayette said.
Gov. Nathan Deal earlier this year announced plans to establish the Georgia Film Academy to accommodate the growing needs of the state's burgeoning film industry.
Numerous sites that monitor the film industry, such as the Georgia Film, Music and Digital Entertainment Office noted that, as of 2013, Georgia ranked No. 3 in feature film production. Louisiana ranks No. 1 in the nation followed by California and with Georgia in third place.
With its third place standing, the film industry's economic impact in Georgia grew from $3.4 billion in 2013 to more than $5 billion in 2014.
And at Pinewood Atlanta Studios, the studio's first production, "Ant-Man," is set to be released in July.
Another Marvel project, "Captain America: Civil War" is now in production.
The production of Marvel's "Blank Panther" is also rumored to be set for filming in 2015 in Fayetteville.
Yet another Marvel film, "Guardians of the Galaxy 2," is said to be slated for filming at Pinewood Atlanta beginning in early 2016, according to comicbookmovie.com in quoting "Guardians of the Galaxy" director James Gunn.
That would be a switch for Pinewood since the first "Guardians of the Galaxy" was filmed at Pinewood in London.
"Guardians of the Galaxy" is expected to premiere in May 2017.