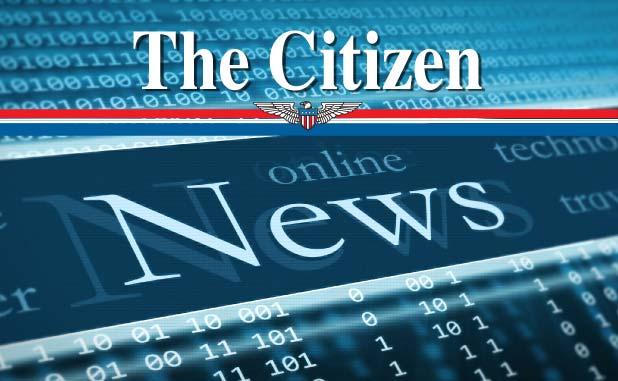 Gov. Nathan Deal appointed Fayetteville resident Michael Nail, executive director of the State Board of Pardons and Paroles, to be the commissioner of a new state agency.
This week Deal signed into law HB 310, creating the Department of Community Supervision, one of his legislative priorities. DCS is tasked with eliminating redundancies, streamlining services and enhancing communication among the probation and parole divisions of state government.
"This is another step forward in our efforts to reform our criminal justice system to save taxpayer dollars while giving nonviolent offenders a second chance," Deal said. "I'm confident that Michael Nail's long history of criminal justice and state service will help him lead the Department of Community Service. He will work to meet the needs of troubled families and neighborhoods with a holistic approach. Under his leadership, the state will no longer supervise offenders by what they did, but by where they live, and as a result, we will get these families and neighborhoods the support they need through a more efficient system of oversight."
The new law utilizes existing resources, meaning zero dollars were appropriated in the FY 2016 budget for creation of DCS.
The agency will focus first on adult supervision, combining funding provided by the Department of Corrections and the State Board of Pardons and Paroles to accomplish its goal. For example, Pardons and Paroles will provide IT support and officers to the new agency.
Officers will move from offense-based assignments to geographical ones, allowing them to become more familiar with specific issues within a community. This step may also cut costs associated with maintaining state vehicles by reducing the need for some travel. Through this more effective form of supervision, as well as the continuing recruitment of officers, DCS is expected to improve caseloads as well as results.
HB 310 also creates the Board of Community Supervision, which will have oversight of this department. The board will be composed of nine individuals, including the heads of Corrections, Juvenile Justice, the Division of Family and Children Services and the Department of Behavioral Health and Developmental Disabilities. Pardons and Paroles will have two representatives sitting on this board. Deal will also appoint three positions, selecting from a pool of sheriffs, mayors, city managers and county commissioners and managers. The inclusion of the director of DFCS will help facilitate the transfer of appropriate information to other state groups that might encounter families under the division's watch.
In the near future, the new Department of Community Supervision will also incorporate juvenile supervision to further enhance support to families. The new agency and board will begin their work July 1, the start of the fiscal year.
Nail has served as the executive director of the State Board of Pardons and Paroles since 2010. Previously, he worked at the Department of Corrections for more than two decades. During his tenure, Nail held key leadership roles including director of probation training, director of probation, and Corrections division director.
Nail holds a bachelor's in criminal justice and a master's degree in public administration. He is also a graduate of the Georgia Law Enforcement Command College.
He is a member of several state and national professional organizations and a recipient of the Lee Broome Memorial Award for Excellence. He previously chaired the County/ Municipal Probation Advisory Council and served on the Commission on Family Violence.
Nail currently serves on the Executive Committee of the Georgia Peace Officers Standards and Training Council and is chairman of the Probable Cause Committee. In 2013, Michael was named to the three-year Executive Session on Community Supervision at Harvard University's John F. Kennedy School of Government. He is also part of the Council of State Governments/American Probation Parole Association Statewide Recidivism Reduction Focus Group.
Nail and his wife, Candy, have been married for 22 years. They have two children and reside in Fayetteville.