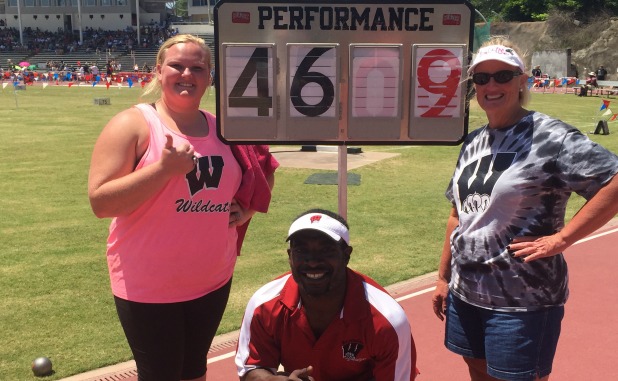 Noelle Parker made history for Whitewater High School Thursday.
In the GHSA state track and field meet at Hugh Mills Stadium in Albany, the senior became the Wildcats' first-ever three-time state champion and set a state record in the process.
She did it in the shot put, with a launch of 46 feet, 9 inches.
Parker won two AAAAA state titles in the event before this year's AAAA crown.
She will be attending Jacksonville University in Florida on a full track and field scholarship.