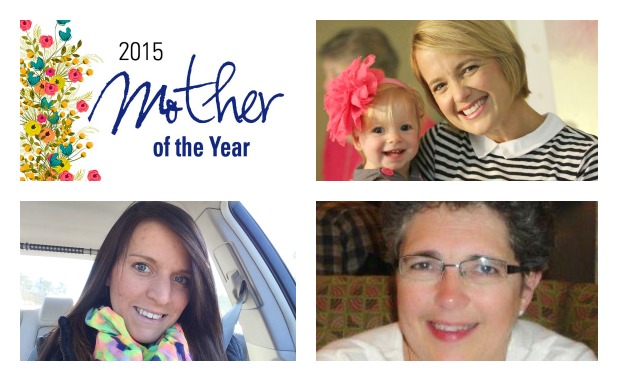 The Citizen and Fayette Woman are pleased to announce the winners of the 13th annual Mother of the Year contest.
The winner in the 50 and over age category is Donna Jenkins of Fayetteville. Donna was nominated by her husband, John Jenkins, who said "she constantly provides love and care to all who know her."
Mrs. Jenkins is the mother of three and grandmother of eight. She works at Delta while also caring for her many family members with health issues, including her husband, mother, former mother-in-law, and former sister-in-law. She provides wise counsel to many who call her almost daily.
"Her disposition is one of the kindest and most positive I have ever known," her husband said. "In 30 years, I have never even heard one negative comment or criticism against her."
Click here to read Donna Jenkins' winning nomination.
Peachtree City resident Amy Bermudez is the Mother of the Year in the 36 to 50 age category. Mrs. Bermudez was nominated by her daughter, Caylor Harbin, who says her mom is "a giver."
"If you know her it does not take long to see all that she does for others," Caylor wrote.
Mrs. Bermudez is mom to six, ranging from age one to 28, and grandmother to five. Whether she is being mom, grandma or mother of the bride, her daughter says, "her front door is contantly revolving with people and her hospitality is unmatched."
"When I grow up, I want to be like her, selfless," Caylor said.
Click here to read Amy Bermudez' winning nomination.
This year's winner in the 35 and under category is Jennifer Dolquest of Fayetteville. Jennifer was nominated by her friend, Kristi Peterson, who says she is "an exceptional example of what a mother should be." Kristi became a mom four years ago when she married and instantly became a mother of four young children every day, as she and her husband have full custody of the children.
"There is no 'step' in this mom," her friend wrote. She is a stay-at-home mom who vounteers at school and dedicates her life to her four elementary aged children.
"She gives all of her time to ensuring they thrive, feel save and loved," Kristi wrote.
Click here to read Jennifer Dolquest's winning nomination.
"It is always difficult to select winners for the Mother of the Year contest," Joyce Beverly, publisher of Fayette Woman, said Monday. "We had many wonderful nominations. I continue to be amazed at the exceptional women in our community."
The Citizen and Fayette Woman are joined in sponsoring the 2015 contest by more than 20 partners who generously contributed hundreds of dollars worth of prizes and gift certificates to these deserving moms.
"We could not do this without our partners," Beverly said. "This is just one of the many ways each of these local businesses continuously gives back to this communty. We appreciate them so much."
Valuable prize packages for three winning moms are provided by more than 20 businesses and organizations this year, including:
Atlanta Market Furniture & Accessories, Autrey's Armory, Banana Beach Tan, Bedazzled Flower Shop, Branch & Vine, fab'rik, The Fred;
GymGuyz, heart is found photography, Ici Paris, J&R Clothing, The Italian Oven, The Lisa Kelly Voice Academy, Massage Envy;
Merle Norman, My Chef Nancy, Peachtree City Convention and Visitors Bureau, The Queen's Jewels, Regal Jewelers, Smith & Davis, and The Spa at Trilogy.