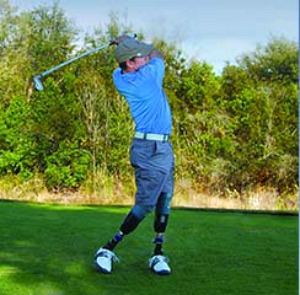 Peachtree City will host two different golf tournaments that benefit veterans and service members.
The first to tee up is the Operation Homefront Peachtree City Invitational on May 18 at Flat Creek.
Operation Homefront leads over 2,500 volunteers and provides emergency and other financial assistance to the families of service members and wounded warriors.
For sponsorship information and registration, visit www.operationhomefront.net/peachtree.
Next up is the Marine Corps League Golf Tourney, which benefits disabled veterans, on June 9.
The Marine Corps League Detachment 1325, serving Fayette and Coweta counties, will hold their second annual charity golf tournament at Planterra Ridge Golf Club.
The tournament will raise funds for disabled veterans from all branches of the military, and proceeds will go to the Marine Corps League Foundation, Fisher House, Shepherd Center SHARE Initiative, Marines Helping Marines, Healing4Heroes, and Toys for Tots.