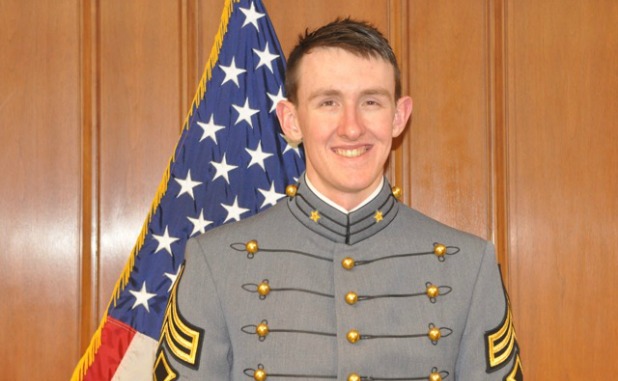 Starr's Mill graduate Andrew Nicholas Ford, Cadet Lieutenant at the United States Military Academy, was recently honored at a black tie awards gala in Washington D.C.
Penton's Aviation Week presented a Tomorrow's Leader Laureate Award to Ford, one of only four recipients of the 2015 Laureate Award.
The Laureate Awards are the aviation, aerospace and defense industry's premier honor, recognizing the exploration, innovation, and heroism of current and future leaders, including Ford.
"As Aviation Week approaches its 100th anniversary in 2016, we salute this year's Laureate finalists and winners," said Aviation Week & Space Technology Editor-in-Chief Joseph C. Anselmo. "They embody the spirit of exploration, innovation and vision that will inspire others to strive for broad-reaching progress in aviation, aerospace and defense through the next century."
Ford was born in Shaw AFB, South Carolina to CPT Joseph Ford & Kathy Ford, and spent his first 13 years of life growing up around the world, living in South Carolina, Virginia, Okinawa, Idaho, Italy, and Alabama. After his father's retirement from the Air Force, his family settled in Fayetteville where he attended Starr's Mill High School before accepting a nomination to the United States Military Academy at West Point.
Ford is a mechanical engineering major with a focus in aerospace studies. After graduation, he will be assigned to Fort Campbell to serve as an infantry officer.
Ford was one of only four armed services cadets honored as Tomorrow's Leaders by Aviation Week, honoring young men and women who have chosen career paths in the armed forces.
Additional cadet honorees include Rebecca A. Esselstein, Cadet First Class, United States Air Force Academy; Jacquelyn Kubicko, Second Class Cadet, United States Coast Guard Academy; and Samuel Lacinski, Midshipman First Class, United States Naval Academy.
Produced by Penton's Aviation Week, the Laureate Awards is one of the industry's premier events, attracting hundreds of industry pioneers and thought leaders from around the world.