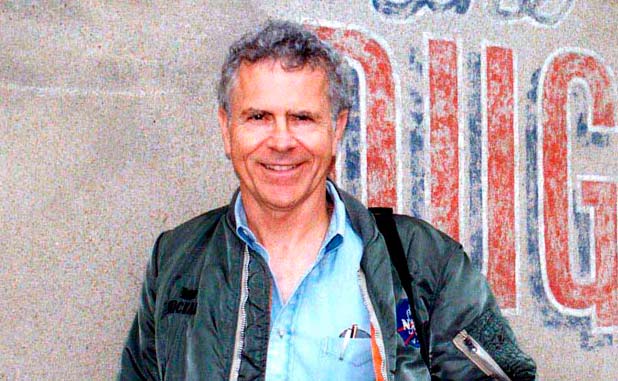 The Legacy Theatre has been delighting audiences since owners Mark and Bethany Smith made their dream of opening a professional theatre a reality nearly ten years ago, but this season The Legacy is celebrating a new accomplishment: developing a new musical.
Last year, the theatre was chosen to produce the official developmental production of "Rocket Boys," a new musical based on the novel of the same name by former NASA engineer, Homer Hickam Jr. The book became a No.1 New York Times Bestseller and was turned into the hit film, "October Sky" in 1999, but now this heartwarming story comes to life on stage.
Complete with original music and an all-star cast, including Broadway performers, the show is sure to entertain and tickets are selling fast. "Rocket Boys" has a book written by Homer Hickam, Jr. and Carl Anthony Tramon with music and lyrics by Dan Tramon and Diana Belkowski.
Bestselling author, Homer J. Hickam Jr. along with the musicals co-writer, Carl Anthony Tramon will visit The Legacy for this special production.
"We are really excited about The Legacy Theatre's production of Rocket Boys," said Hickam. "We were searching for a place to see this work produced by professionals where we could experience the audience response to it. The Legacy is the perfect fit."
The musical is true to Hickam's memoir and is a vivid portrait of the harsh West Virginia mining town of his youth, evoking a time of innocence and promise, when anything was possible, even in a company town that swallowed its men alive. A story of growing up and getting out, of romance and loss, Homer Hickam's memoir is a chronicle of triumph, and as the show's creative team says "it just sings".
Artistic director, Mark Smith said "Mr. Hickam and Mr. Tramon have been an integral part of the whole process. We've had discussions about everything from the set designs to casting. Of course I'm looking forward to directing this production, but I'm also excited for our audiences to see it. The show's feel-good message will definitely resonate with Atlanta residents."
Hickam and Tramon will be in attendance April 17 and will hold a talkback for the opening night audience following that performance.
So, what does producing a developmental production mean? Aside from being a great honor, it means south Atlanta audiences will be among the first to see "Rocket Boys" and play an important role in launching this musical to its next step.
The creators of the show will be monitoring audience reactions as they continue to tweak and edit the musical. The hope is that this show will go on to New York and even Broadway following this spring production.
"Rocket Boys" plays at The Legacy April 17-May 10 with performances Fridays and Saturday at 8 p.m. and Saturdays and Sundays at 3 p.m. For tickets to this or other productions at The Legacy, visit their website at www.thelegacytheatre.org or call the box office at 404-895-1473.