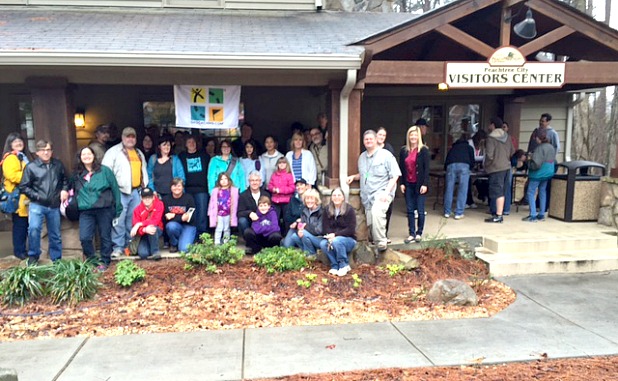 An official GeoTour of Peachtree City has been created with 19 treasures placed around the city's landmarks.
The Peachtree City Convention and Visitors Bureau created the official GeoTour along with local volunteer partners Rod Davis and Marianne VanLear.
"The goal of the GeoTour is to put Peachtree City on the map as a great destination for the millions of Geocachers around the world," said Nikki Sheets, Marketing Coordinator for the Peachtree City CVB. "Geocaching is not only a fun way for tourists to explore a city, but locals can play too."
Geocaching is a worldwide, high-tech treasure hunting game for all ages. The website www.geocaching.com estimates that about 6 million people play the game worldwide and about 2.5 caches have been hidden around the world for participants to find.
The website also contains videos, instructions and helpful hints for playing the game with participants all over the world.
Geocaching is family-friendly, and best of all, free. All that's needed to play is a GPS enabled device like most smart phones.
Peachtree City and its 90 mile network of multi-use paths are such a paradise for Geocachers that Rand McNally listed Peachtree City as one of the top places for Geocaching in the country. Hop on a golf cart to explore Peachtree City and search for over 300 caches.
Once a cache is found, open it up and see what's inside. Most will have a log book to sign and a tiny treasure of some kind to take. Remember to leave something in its place.
The official Peachtree City GeoTour became active on Saturday, March 14, at 10:30 a.m. with about 50 avid cachers gathered at the visitors center for the official kick-off. While many complete the game at their leisure, some players race to be the first to find a cache.
For more information and to download the brochure, visit www.visitpeachtreecity.com/geocaching or call 678-216-0282.
The visitor center is located at 201 McIntosh Trail.