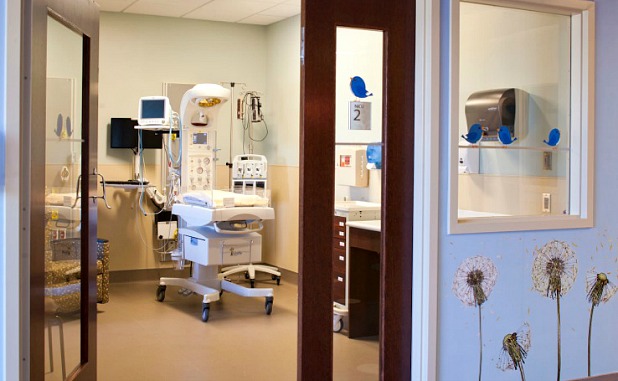 With state permission in hand, Piedmont Newnan Hospital is ready to expand its Neonatal Intensive Care Unit to care for babies born before the 32-weeks mark in mother's pregnancy.
The hospital's application for a Certificate of Need was approved, the hospital announced recently, and the roughly $1 million expansion of the Women's Services department is being planned.
The expansion will include four beds dedicated to the care of infants born before 32 weeks gestation as well as babies born with critical illness, and the addition of a well-baby nursery. The current NICU beds will remain in place.
The investment will be funded by the hospital's parent company, Piedmont Healthcare.
"This expansion will allow us to care for the smallest and sickest of newborn babies born here in Coweta County," said Nathan Nipper, chief operating officer for Piedmont Newnan. "We are thrilled that the state agreed with our assessment that these precious newborns are best cared for in a facility close to home."
Babies who require more specialized care have been transferred to other facilities, forcing families to travel sometimes for more than an hour to visit and assist in the care of their sick or premature newborn. Some mothers whose physicians anticipated the need for more care travelled outside the community to give birth. Once the expansion is complete, Piedmont Newnan will be able to offer these highly specialized services, keeping babies closer to home and with their families.
More than 1,100 babies were delivered at the hospital in 2014.
Prior to filing the Certificate of Need, Piedmont Newnan brought onboard two board-certified neonatal care physicians to join its growing
Women's Services department. Dr. Francisco Velez and Dr. Adegboyega Aderibigbe provide 24/7 coverage in the NICU for babies born as early as 24 weeks. The neonatologists are part of MEDNAX National Medical Group, which also staffs NICU units at Piedmont Atlanta, Piedmont Fayette, Piedmont Henry and 13 other hospitals in Georgia, as well as more than 360 other NICUs nationally.