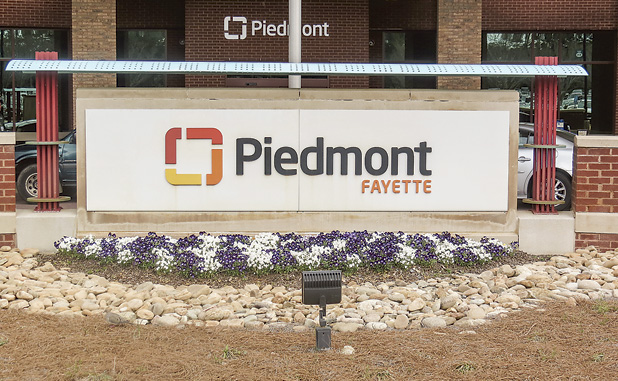 The Citizen has learned that the Piedmont Health Care system — which includes Piedmont Fayette Hospital in Fayetteville and Piedmont Newnan Hospital in Newnan — is stopping all elective surgeries that require the use of blood transfusions, intensive care unit beds, isolation rooms, and ventilators, effective 11:59 p.m., March 17.
This halt includes all elective "invasive" medical procedures involving surgeries, catheterizations, interventional radiology, endoscopy, etc.
What is NOT affected: Cases that do not require personal protective equipment (gowns, gloves and masks, all in short supply) for medical personnel. Excluded from these guidelines are stress tests, mammography, etc. Those procedures will continue as scheduled.
The reason: To conserve scarce resources and to get hospitals and urgent care centers ready to receive in coming days and weeks an unknown number of new patients seriously ill with Covid-19, the respiratory disease caused by the novel coronavirus.
The order to halt "invasive" elective surgeries came March 15 from Piedmont Health Care's Chief Medical Officer, Leigh Hamby, M.D.
This is a statement Monday, March 16, from Piedmont Healthcare Communications Department:
In order to conserve resources needed for the care of our current and future patients, Piedmont is currently cancelling elective procedures for the time being. This is in an effort to limit potential exposure for staff and our patients while also helping to control personal protective equipment (PPE) inventory, manage our clinical resources and proactively prepare for the management of our hospital beds. Moreover, it allows us to focus on our priority, which is getting past this pandemic and helping the patients who need us during this time