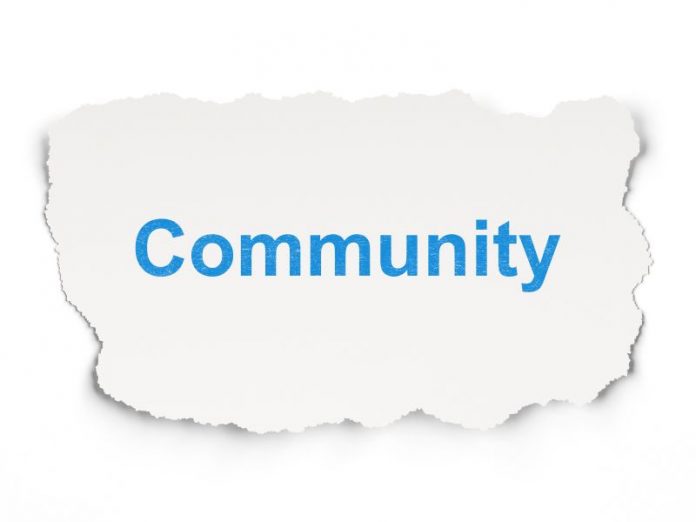 March
.
March 21
The Friends of the Library will present a workshop for people interested in writing and publishing children's books. The leader, Danny Schnitzlein has published three children's picture books. "The Monster Who Ate My Peas" was recently adapted into a play by Arts Power and is touring the United States. His second book, "The Monster Who DId My Math," was chosen as one of twenty-five books Georgia Students should Read, by the Georgia Center for the Book. His books have been featured in the Georgia Department of Education's "Read More" program.
The workshop is at the Peachtree City Library. Space is limited, and pre-registration is a must. A fee of $20 will be collected to help offset expenses.
Registration is on the Friends website, www.PeachtreeCityLibraryFriends.org under the "contact us" menu.
Robert J. Burch Elementary will be having its 5th annual Burch Bear Tracks today at 8 am and includes Tot Trot, Mile Fun Run, and a 5K race. The primary goal for this event is to promote health and wellness through fitness as well as raise money for Juvenile Diabetes Research Foundation (JDRF) in their effort to find a cure for Type 1 Diabetes. The secondary goal is to fund Burch's running club in which hundreds of students participate. Entry Fee is $15 per participant; registration forms can be picked up at Burch Elementary or accessed online at www.burchbears.org
Join Piedmont Heart, Piedmont Fayette Hospital and Piedmont Newnan Hospital for our Healthy Heart Fair today. The fair is from 9 a.m. to 2 p.m. at Piedmont Heart, 20 Francis Way in Sharpsburg. The event will include blood pressure readings, Body Mass Index (BMI) checks, free healthy heart educational materials, and consults with clinicians and hospital staff about disease prevention, fitness maintenance and tips to improve your well-being. Registration for the free health screenings is required; call 877-527-3717.
March 24
Pyke & Associates, P.C., Attorneys at Law will be conducting free seminars on the basics of estate planning. The seminars are at the Hilton Garden Inn in Peachtree City today and March 26th from noon to 2 p.m. and 7 p.m.-9 p.m. both days. A catered meal will be served 30 minutes before the seminars. Contact: 770-507-2500 ext.2 orwww.cpyke.com.
March 26
Ladies on Spokes cycling club Spring Spin Off for new members
is today at 7 p.m. Joseph Sams School, 280 Brandywine Blvd., Fayetteville
All levels of riders welcome to meet members, officers and hear about upcoming events. For more information, call Lana Carr at 404-822-3308 or lscottcarr@comcast.net.
March 28
The Southern Crescent Storytellers, in celebration of Women's History Month, will tell stories for all ages in honor of great women at the Peachtree City Library's Floy Farr Room today from 2 p.m. to 4 p.m.
Sponsored by The Friends of the Peachtree City Library and other community friends of storytelling, admission is free and refreshments will be served. Every woman has a story! The troupe of tellers will entertain and educate the audience with their tales about outstanding women. For further information about Southern Crescent Storytellers and events at the Peachtree City Library, please visit www.southernorderofstorytellers.org and www.peachtree-city.org.
Fayette Senior Services, Inc. (FSS) is bringing a new festival to Fayette County. Today is Spring Fling Arts & Crafts Festival from 10 a.m. to 4 p.m. at the FSS Life Enrichment Center in Fayetteville.This will be a great chance to bring the community together for a family-friendly afternoon. Enjoy vendors of all sorts from arts and crafts, handmade jewelry, homemade baked goods, baby items, food, and more. Local radio station 92.5 The Bear will be broadcasting live. This event is hosted by Fayette Senior Services and sponsored by Kaiser Permanente, Senior Helpers, Richelle Mathis of Edward Jones, and Health South. For more information about the event, please contact Fayette Senior Services at 770-461-0813.
The annual Easter Egg Hunt sponsored by the Optimist Club of Peachtree City and the Peachtree City Fire Department is today.
Registration will start at 9:30 a.m. and the egg hunt will begin at 10:30 a.m. by age groups. The Easter Egg Hunt is free and for children ages 2 through 11. Visit with the Easter Bunny, enjoy face painting and a fishing game. The Bounce House is also sponsoring a moonwalk.The Peachtree City Fire Department will have some fun "safety" activities along with its Education Bus and fire trucks. The Easter Egg Hunt will be held at Shakerag Knoll Park on McIntosh Trail/Kelly Drive near the Amphitheater. Bring your own Easter basket or decorate your own
Easter bag. Please, no pets. For additional information, call Nancy at 770-301-7588 or e-mail her at smile2day216@bellsouth.net. In case of bad weather, visit the Peachtree City website at http://peachtree-city.org/calendar.aspx for event status.
April
April 4
Noted Atlanta poet and novelist, Collin Kelley, will lead the "Peach Jam" poetry workshop at the Peachtree City Library today from 10 a.m. to 1 p.m. The workshop is offered to poets – and aspiring poets – age 18 and older, at the nominal cost of $20, with lunch included. Registration forms and further information are available on-line at www.PeachtreeCityLibraryFriends.org Space is limited, and pre-registration is a must.
April 14
The Fayette Master Gardener Association is hosting a free and open to the public presentation by renowned garden expert Walter Reeves. He'll talk about "how to be a Sherlock Holmes in your garden." It will start at 10 a.m. in the County Commission Chambers, County Administrative Complex, 140 Stonewall Avenue, Fayetteville. Due to fire code regulations the number of attendees is limited and reservations are on a first come, first serve basis. Please contact the Fayette County Extension office at 770-305-5412 ext. 7 or email uge2113@uga.edu with the name and contact information of each person attending. We will confirm your attendance and have sign in sheets on the day of the event. If a conflict arises, please remember to cancel so we don't leave anyone out.
April 15
The Line Creek Civitan Club and the Camp Big Heart Civitan Club are hosting the 10th annual Civitan "Leave No One Behind" Golf Tournament today at 9 a.m. at the Braelinn Golf Club in Peachtree City. Cost is $100 per player with four player teams. Sponsorships are available as well. Net proceeds will benefit developmentally challenged youths and adults at Civitan's Camp Big Heart Summer Camp. Camp Big Heart has been in existence since 1984 and it offers a unique one-week residential camping experience with a broad range of recreational activities to children and adults with mild to moderate developmental disabilities. Its wide range of programs enables campers to transcend disabilities and develop new skills, while making new friends and maintaining old friendships. The event will feature, a golf cart donated by Bulldog Golf Cart and a two-year use of a Lexus SUV for anyone that makes a hole in one on the designated par 3 hole. While we are looking for groups of golfers, either foursomes or individuals, we are also looking for sponsors that will help us in raising funds for Camp Big Heart to be able continue this excellent camping experience for the children and young adults with developmental disabilities.
For more information regarding this worthwhile event, please contact Wayne Howell at the contact information above or Chris Anderson, 678.294.1916, campbigheart@bellsouth.net.
April 18
The Commemorative Air Force (CAF) Dixie Wing will host "Keep 'em Flying", a World War II-theme hangar dance and dinner, complete with big-band performances and 1940s Hollywood "stars", surrounded by rare World War II aircraft and memorabilia. The nostalgic festivities will be at the Historical Airpower Facility, Atlanta Regional Airport-Falcon Field (KFFC), Peachtree City from 6 p.m.-11 p.m. "Keep 'em Flying" guests will hear the Peachtree Jazz Edition perform big band tunes made famous by Glenn Miller, Tommy Dorsey and Benny Goodman. Described as "one of the best bands in Atlanta", the Peachtree Jazz Edition has a loyal swing-dance following and is returning to "Keep 'em Flying" for the 12th straight year. The Freedom Belles, a female trio that performs 40s classics by the Andrews Sisters and other stars, also will entertain guests. Tickets for "Keep 'em Flying" are $55 before April 13, $65 at the door. Reserved tables and group discounts are available. 1940s attire is encouraged. The dance will take place rain or shine. No refunds please. Tickets can be purchased online or by calling 678-654-2464. For more information, visit www.wwiidays.org.
Join us today at Huddleston Elementary School for this year's Huddleston Hustle. The Kids' Fun Run (.5 mile) begins at 8 a.m. followed by the Kids' Marathon (1 mile). The 5K race will begin following both of these events. Registration is $12 for the Fun Run, $15 for the Kid's Marathon and $20 for the 5K event. For more information and sponsorship opportunities, go to www.huddlestonelementary.org. All proceeds from this event will benefit instructional technology programs at the school. Registration by March 27 will guarantee a T-shirt. Race packets may be picked up on Friday April 17 from 3:15-6:00 p.m. in the school gym or the morning of race day.
May
May 1
The American Cancer Society Relay For Life of Coweta County is today from 6 p.m. to midnight at the Coweta County Fairgrounds in Newnan. The public is invited to join hundreds of volunteers and participants at this community event to celebrate cancer survivors, remember those lost to the disease, and take action to finish the fight against cancer. The opening ceremony, which includes a special Survivors and Caregivers Lap, will happen at 6:15 p.m. A Luminaria Ceremony to honor cancer survivors and remember those lost to cancer will take place at 9 p.m. The closing ceremony will be at 11:45 p.m. Visit relayforlife.org/cowetaga or like us on facebook.com/relayforlifecoweta contact
Jennie Politano at jennie.politano@cancer.org for additional information.