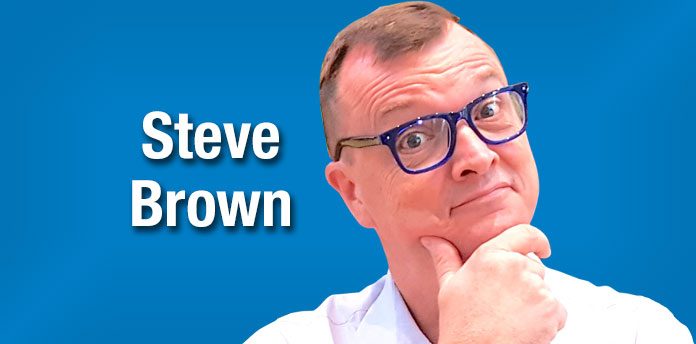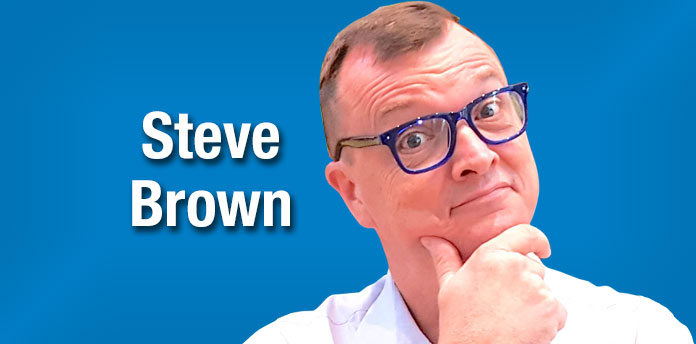 The recent November 7 election was a victory for Peachtree City.
The candidates who campaigned to maintain the traditional award-winning style of land planning got the most votes. The candidates and the political activists behind them who want to radically change the state's best place to raise a family and retire lost.
Pro-urbanization candidate Tamara Moore finds herself in a runoff, garnering the lower vote tally in the general election. She is not expected to win in the runoff on December 5 and she has done little to help herself.
Plenty coming on Moore's latest disputatious jeremiad next week.
They wanted to tell us what to think
Of course, the two urbanization candidates refused to answer The Citizen's questions on government actions to urbanize our community. This gesture is reminiscent of the type of elitist machismo seen in high-minded figures who believe they deserve the peasants' votes without having to convey any positions.
The political action committee Plan for PTC now has formerly adoring followers wondering if they have been hoodwinked. No one is buying their sales pitch any longer. The real estate developers gave it a good try. They have been exposed. I warned everyone back in 2021 (see: https://thecitizen.com/2021/07/28/plan-for-ptc-pac-funding-candidates-intent-on-remaking-peachtree-city/).
Stephanie Wagner, a professional planner by trade, entered the election arena on the Plan for PTC side for candidates Moore and Vic Painter with a letter to the editor lecturing us on the virtues of building dense, stacked multi-family residential complexes (see: https://thecitizen.com/2023/10/18/candidates-can-keep-us-on-or-off-track-in-our-planned-city/). It was a major turning point in the election.
Wagner's version of being "on track" is filling in the green spaces and shopping centers with apartment units. Conversely, being "off track" would be continuing with the traditional award-winning village planning system.
In Moore's accidentally public email response, she told Wagner that she and Painter favored such a vision, and the voters could help them accomplish the mission in Wagner's letter if they were elected.
In her email correspondence to Wagner, candidate Moore explained that those who support the traditional family-oriented village planning method were "narrow-minded and judgmental" (see: https://thecitizen.com/2023/10/19/candidate-moore-calls-peachtree-city-council-narrow-minded-and-judgmental-says-she-and-candidate-painter-will-save-city-from-big-trouble/).
When Moore, a founding member of Plan for PTC (but never disclosed in her campaign material), began dishing out the arrogant attitude towards a majority of Peachtree City voters and the elected officials who support our traditional land planning, the Plan for PTC groupies started jumping ship. I imagine a lot of those "Plan for PTC" t-shirts wound up in the trash this past week.
A vote for Peachtree City was also a vote against the city's Planning Director Robin Cailloux. Cailloux has been the chief cheerleader for urbanization. She has incorporated several deceptive practices on local residents regarding planning issues, even hiding data from the Comprehensive Plan Committee which was her responsibility.
She intentionally worked with urban planning consultants to propose stacked multi-family complexes in the Westpark Office complex, the site of the Tennis Center, Drake Field, and many other prominent locations.
Even more alarming, Cailloux had the previous city council backing her madness, including current (but outgoing) Councilmen Mike King and Phil Prebor.
Great expectations
Much to our obdurate mayor's dismay, there will be a new majority in 2024 who have all campaigned on abandoning the urbanization process and planning.
The three-member majority (most likely four-member after the December 5 runoff) declared their conservative values. They will need to back up their words with deeds.
Can we see a little fiscal conservatism, please? Would it be too much to ask that the city council take a deep dive into the government budget, eliminate nonessential processes and duplication, ask department directors to find waste, reorganize systems, terminate low-performing employees, and laser focus on the citizens' expectations?
Can we see the continuous tax increases exchanged for competent management practices?
Can we see more respect for the constituents and allow them to speak in public meetings?
Can we see the irresponsible changes to our Comprehensive Plan and ordinances reversed?
Instead of the council members meeting with department directors behind closed doors on a regular basis, can we see those conversations in public?
Will you keep the promise not to annex land for more residential development which over-extends our city services, causing more tax increases?
Can we see a realistic discussion on a viable long-term solution for the Highways 74 and 54 intersection? And, no, the recently approved underfunded project is not a solution.
I do not expect to see Mayor Learnard supporting any of it. I do, however, expect to see our new majority live up to the expectations they presented.
Like cocaine, political power can elevate a person's internal mental status, causing them to contemplate self-promotion and thoughts of grandeur when they should be concentrating on the plight of the average citizens and avoiding governmental largess.
As we have seen before, the voters always provide the elected officials with an opportunity to prove themselves. Fail on your pledges and the same voters will kick you to the curb.
[Brown is a former mayor of Peachtree City and served two terms on the Fayette County Board of Commissioners. You can read all his columns by clicking on his photo below.]