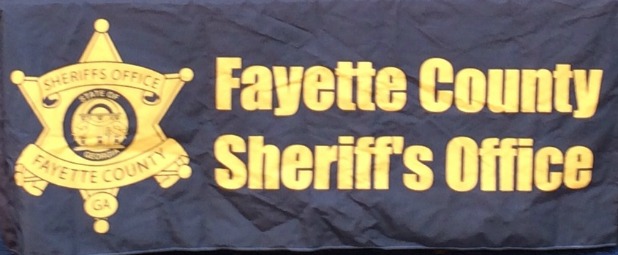 Woman drives fast from 1 traffic ticket, picks up felony, dozen more tickets before stop in Clayton County —

 
A Fayetteville man decided to fight with deputies and is in jail now as a result.
According to reports, deputies responded Nov. 11 at 5:22 a.m. to a residence on Holmes Place where a man who lives there had been in a verbal argument with a woman. Officials were unaware of any relationship between the two.
As the deputies arrived and attempted to sort things out, the suspect refused to cooperate and grabbed one of the deputies, at which time he was "escorted to the ground," as a Fayette County Sheriff's Office spokesman put it. "There were three deputies there and he fought with all of them," he said.
Robert Chandler, 66, of Fayetteville faces felony charges of aggravated assault and obstruction of an officer, along with two misdemeanor charges of obstruction. He allegedly pointed a pistol at the woman with whom he was arguing, which led to the assault charge.
As for the obstruction charges, one was more serious because of him putting his hands on the deputy. "When you touch an officer, it's a whole other matter," according to the FCSO spokesman.
Elsewhere in Fayette County, a late-evening traffic stop turned into a chase that ended north of the county line. Deputies initiated a traffic stop Nov. 9 at around 10:30 p.m. for an unidentified traffic violation and the driver elected not to stop, eventually crossing into Clayton County with patrol cars in pursuit. She was eventually apprehended in the area of Pointe South Parkway.
Tralycia Trevillion, 37, of Fayetteville faces a felony charge of fleeing/eluding law enforcement along with more than a dozen traffic offenses, including multiple counts of stop sign violations and traffic control device violations as well as reckless driving and driving on the wrong side of the road.