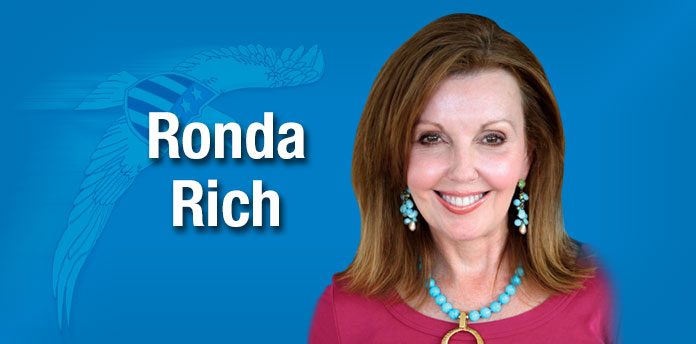 Whenever I meet someone, inevitably, their first comment is, "You must be a Georgia football fan."
Truthfully, I reply, "I'm an SEC fan. I love to see all the teams do well and celebrate when one wins the National Championship."
In this column, I strive to sidestep controversy. Life has enough without me adding to it. But I'm a Southerner. I'm the first female sports reporter to cover SEC football, full-time. Until I, at the tender age of 21, began covering the Georgia Bulldogs at home, on the road, and Tuesday practice (followed by a press conference), it had been all men. Occasionally, another female showed up.
I was regular. I covered the historic Texas-Georgia game in the Cotton Bowl in Dallas (Georgia pulled out an incredible upset over the number two-ranked Longhorns, 10-9). I was the only woman in the press box; or, in my case, "girl." In the seasons that I covered Georgia, only once did I see another female in a press box. It was Georgia at Georgia Tech and she was there to write a sidebar (an interesting story boxed off to the side of the game story).
This, I explain, to give a bit of authority to what I have to say now. The only stadium in which I haven't covered an SEC football game is Mississippi State and that's because they either played in Sanford Stadium or weren't on the schedule.
This, too, I must say: I am an old-fashioned SEC enthusiast. I will never root for any new team west of Arkansas. In the last 15 or 20 years, the SEC has done what was once considered impossible: it became THE premier conference in the United States.
The conferences with USC, Texas, Oklahoma, Oklahoma State, Ohio, and Michigan ruled for so long — but the SEC flew under the radar. Then, they soared with the equivalent of an F-16.
Today's success is rooted deep because of some of the best head coaches ever to run college football programs: Georgia's Vince Dooley (I'm unabashedly partial to my beloved Dooley), Alabama's Bear Bryant, Auburn's Shug Jordan, Arkansas's Frank Broyles (I adored him, too, and have framed photos of me with him and another with Dooley), Ole Miss's Johnny Vaught, Tennessee's Robert Neyland, and Florida's Steve Spurrier.
This is why the mountains in me emerges when I proclaim that I'm "agin" the SEC accepting teams west of Arkansas. These rivalries among SEC teams stretch long and serious. The Alabama-Auburn rivalry is so filled with fire and emotion that it inspired an entertaining, eye-opening book called "War In Dixie: Alabama vs. Auburn."
Half of the book is Alabama's side of the story, the other is Auburn's. One side of the book is done in Alabama colors, the other side in Auburn's. It is written by two Northern reporters who had never seen the likes of such a rivalry until they came South to cover the game.
The Georgia-Auburn rivalry is the oldest in college football history: 100 years.
It troubles me for outsiders to push in because the SEC TV money is so good and because they want to play in the best conference. The core teams spent a hundred years building it and creating their rivalries. No new "friends" are needed.
That, though, is not the point I want to make. I am saddened at how unkind and downright mean that SEC fans can be to each other. I wish people fought for Jesus like they do their home team.
I read an enormously mean comment against Tennessee from an Alabama fan. When I discovered that the woman was the mother of a much-beloved pastor, my heart sank.
Tennessee is known as the Volunteer State because, in every American war, they sent the most volunteers of any state. If only for that, they deserve admiration.
Please. Let's celebrate our comrades and not mean-mouth them. Particularly over a college football game. Including the outsiders, uh, newcomers.
[Ronda Rich is the best-selling author of "St. Simons Island: A Stella Bankwell Mystery." Visit www.rondarich.com to sign up for her free newsletter.]