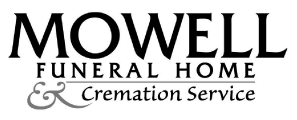 In loving memory of Milton A. Daves, Sr., who was born on September 16, 1938, to Charles Henry and Fannie Daves. He was born in Patchogue, Long Island, New York. In October 1955, Milton enlisted in the United States Air Force. He married the love of his life, Lois S. Mifflin on September 23, 1961, in New York.
Lois and Milton traveled to Massachusetts. During their time spent there, they had four children; Milton Albert Daves, Jr., Alice Laura Massey, Pamela Ann Haynes, and Sonja Selina Xuarez.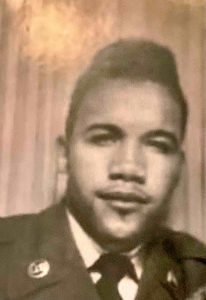 Through the years, Milton received military orders to serve in different parts of the world where he and his family had the privilege of also travelling to Lompoc, California (approximately 300 miles from Los Angeles), Springfield, Illinois, Azores, Portugal, and Dover, Delaware.
After 25 years of service, Milton retired from the US Air Force on August 31, 1980, and settled in Dover, Delaware. In the mid-1980s as the family grew, Milton's first grandson, Juvonn had a special bond with both his grandparents and was adopted by them when he was four years old. In 1983, Milton decided to serve our country further by joining the Civil Service and then relocating to Okinawa, Japan, where he served for approximately two years.
During that time, Milton also became the proud Father of the Bride when Rey and Sonja married. He completed his term of Civil Service in Dover, Delaware.
He and Lois then moved to Tyrone, Georgia to be closer to their daughter, Sonja, who was an RN. He looked forward to Sonja taking care of him and Lois in their Golden Years. Unfortunately, on April 19, 2002, Sonja passed away, leaving their granddaughter, Gabby when she was four years old. Sadly, two years later, October 23, 2004, his beloved wife Lois also passed away.
Milton then relocated to Fayetteville, Georgia, where he became an active member of the Fayetteville First Baptist Church. There he found peace and stayed close to his family. He enjoyed traveling to Virginia to visit his daughters, Alice and Pamela, with their families and Milton, Jr. in Dover, Delaware.
During his visits, Milton always insisted that everyone go out to eat and enjoy eating together as a family. He also enjoyed visiting his brother, Connie, in New Jersey. He and his brother, Louis, shared a special bond and always enjoyed traveling when they could and kept in touch by talking and laughing on the phone frequently.
Milton is preceded in death by his loving wife, Lois; his youngest daughter, Sonja Xuarez, and Charles Henry and Fannie Daves; parents; sisters, Alice Miller, Anna Porter, Dorothy Yarborough, and Edna Sexton; and his brothers, Charlie Daves, Jimmy Daves, Larry Daves, Robert Daves, Connie Daves and Daniel Daves.
He leaves behind his loving children, Milton A. Daves, Jr., Mrs. Alice Massey (Jerome), Pamela Haynes; grandchildren, Sharice Snowden, Laura Alexis, Jessica Thompson, Joseph Dozier, Juvonn Daves, Stephon Cuffee, Hamilton Haynes III, Gabrielle Xuarez; Great-grandchildren, Brittany Snowden, Ayanna Jones, Kenzo Jones, Kaya Snowden, Sydnie Rivera, Jaxon Snowden, Jaedyn and Jordan Snowden, Naiya Daves, Killian Daves, Samuel Thompson, Eliana Thompson, Eli Thompson, Kingston Xuarez, Isabella Montesdeoca, Mijah Montesdeoca, Brighton Dozier, Shiloh Dozier, and Dahlia Dozier. He also leaves behind his brother, Louis Daves (Joan) and a host of nieces and nephews.
A visitation will happen Friday, September 29, 2023, from 5:00 PM to 8:00 PM at Mowell Funeral Home in Fayetteville. A celebration of Life will be held Saturday, September 30, 2023, at 1:00 Pm at Fayetteville First Baptist Church in Fayetteville. Milton will be laid to rest at Camp Memorial Park, Fayetteville following the service.
We welcome you to leave your condolences, thoughts, and memories of Milton on our Tribute Wall.
Mowell Funeral Home & Cremation Service, Fayetteville, www.mowells.com