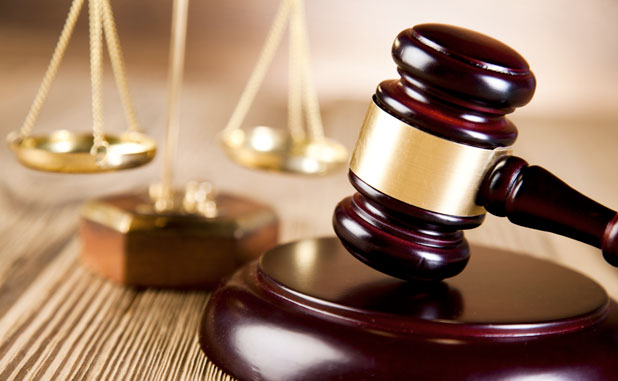 On August 15-18, 2023, trial was held before the Hon. Rhonda B. Kreuziger on the case of the State v. Jahil Malik Ekanemesang. The jury returned a verdict of guilty on the charge of aggravated assault.
The case was tried by Senior Assistant District Attorney Dan Hiatt and Sgt. David Gunter was the lead detective from Fayette County Sheriff's Office. Mr. Ekanemesang was sentenced to 20 years, the first 10 years to be served in prison followed by 10 years on probation.
This case occurred during the overnight hours of July 28, 2021. On that morning, the victim left his home and family in Palmetto to drive to a job at the Fayette Pavillion.
As he made the turn from Ga. Highway 279 to Hwy. 314, a Honda Accord approached on his driver's side and two shots were fired, striking his vehicle near the driver's side tire area. One bullet entered the vehicle and struck the victim in the foot.
After the victim was transported for emergency medical treatment, crime scene investigators of the Fayette County Sheriff's Office located two cartridge cases in the area described by the victim as where the shooting occurred and his vehicle was examined for further evidence collection.
Using other investigative means, detectives of the FCSO developed a vehicle of interest in the shooting — a Honda Accord — which they tracked to 120 South Waterford Drive in Fayetteville.
Approaching the residents of that home about 6 hours after the shooting, they learned that the Honda Accord was customarily driven by Jahil Ekanemesang. In speaking with him at the home, he admitted taking two friends to Clayton County on Hwy. 279 that night but declined to identify them and ended his interview with the detectives.
When a search warrant was executed at the residence, a loaded 9mm pistol with an extended magazine was located in a bookbag in the suspect's bedroom.
The victim subsequently had surgery to remove the bullet lodged in his foot and that bullet was recovered by the FCSO as evidence.
Both the cartridge cases recovered at the scene of the shooting and the bullet removed from the victim's foot were submitted to the GBI State Crime Laboratory. A ballistics expert determined that the cartridge cases and the bullet were fired from the pistol recovered from the defendant's bedroom.
"Our deepest thanks to the Fayette County Sheriff's Office for their work on this case," said District Attorney Marie G. Broder. "These senseless shootings must stop. We will continue to fight to make sure that those responsible for them will be held accountable."