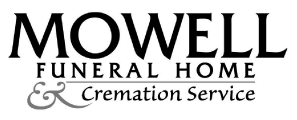 Armando Castro, 72, of Peachtree City, Georgia, passed away on May 17, 2023, after battling Alzheimer's for over 10 years.
Armando was born on September 27, 1950, to Gladys and Armando Castro Jr. in Santurce, Puerto Rico. He grew up in Metuchen, New Jersey and in San Juan, Puerto Rico. Armando graduated high school in 1969 from Escuela Trina Padilla de Sanz in San Juan. He then went on to study History at the University of Puerto Rico where he also enrolled in the ROTC.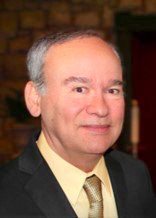 After graduating UPR with a degree in History, he was commissioned as a Second Lieutenant in the U.S. Air Force as an air weapons controller based out of Tyndall Air Force Base in Florida. Armando was also stationed in the Philippines and retired as an AWACS air weapons controller stationed out of Tinker Air Force Base in Oklahoma. Upon retiring from the U.S. Air Force, Armando started working for the Federal Aviation Administration as an air traffic controller in San Juan, Puerto Rico.
His career with the FAA spanned 36 years working in various capacities, including as an instructor at the FAA Academy in Oklahoma City and as a regional military liaison officer for Presidential and National Security Special Operations in Atlanta, where, among other things, he was responsible for airspace management of presidential movement and space shuttle launches.
He received special recognition for his leadership during the air traffic response to the September 11th attacks and for supporting protective services during the G8 Summit held at Sea Island, Georgia.
During his time with the FAA, Armando also served in the Air National Guard, retiring as Major after 20 years where he conducted training exercises in Germany and Denmark. Throughout his career, he received various recognitions, including the Meritorious Service Medal, Joint Meritorious Unit Award, three Air and Space Outstanding Unit awards, two Combat Readiness medals, two National Defense Service medals, Armed Forces Expeditionary Medal, Humanitarian Service Medal, Air and Space Overseas Ribbon, and several others.
Armando met his wife, Laura, at a party in college and he was instantly smitten and stayed that way for almost 50 years. Armando and Laura married on September 6, 1974 in Rio Piedras, Puerto Rico. They had two children: Laura Michelle and Armando Antonio (Tony).
He enjoyed collecting stamps and coins, and passed these traits on to his son, working with him to build a nice baseball card collection. He also worked with his daughter to amass a collection of military and commercial model airplanes that were displayed throughout his home office.
Armando was a history buff and would consume hours of World War II documentaries and old Westerns, so much that he earned the nickname "cowboy" by some of the staff who assisted him in his later years. He was also an aviation enthusiast and enjoyed attending air shows and visiting aerospace museums. In his later years, Armando enjoyed the peacefulness of bird watching with Laura by his side.
Armando was known for his kindness and sense of humor, he was always quick to make a joke, which were often so bad you couldn't help but smile. Armando devoted his life to making sure his loved ones were happy and constantly showered them with love. Whether it was beach trips, playing games, teasing the grandkids, or spending hours on FaceTime with those who lived far away, he was always ready to do whatever it took to bring joy to everyone's day. His presence was strong to the end and will be greatly missed by all who loved him.
Armando is survived by his wife, Laura Castro of Peachtree City, GA; his daughter Laura Dingman (Garrett) of Kingwood, TX, son Tony Castro (Kelly) of Peachtree City, GA; his granddaughters Nadia Dingman, Natasha Dingman and Abigail Castro, his grandson Alex Castro; his sister Camelia Castro of Jacksonville, FL; his sister-in-law Carmen Bush (David) of Carrollton, GA, brother-in-law, Carlos Gonzalez of Peachtree City, GA; and numerous nieces, nephews and great nieces and nephews.
Armando was predeceased by his parents, Gladys and Armando Castro Jr.; his sisters, Gladys Castro and Janet Llado; mother and father-in-law, Carmen and Carlos Gonzalez; beloved Doberman Pinscher, Isis.
Visitation will be Tuesday, May 30, from 5 p.m. to 7 p.m., at Mowell Funeral Home (200 Robinson Road, Peachtree City, GA 30269).
A funeral mass will be celebrated on Wednesday, May 31, at 11 a.m., at Holy Trinity Catholic Church (101 Walt Banks Road, Peachtree City, GA 30269).
The burial will be private at the Georgia National Cemetery in Canton, GA.
In lieu of flowers, the family requests donations be made to the Alzheimer's Association (www.alz.org).
We welcome you to provide your condolences, thoughts, and memories on our Tribute Wall.
Mowell Funeral Home & Cremation Service, Peachtree City, www.mowells.com